Welcome to our fabulous Tiki Bar at Foxcroft Estate! I've always dreamed of designing a tiki bar and I can't believe we actually made it happen in this sunny basement room. This room makes everyone happy. It's almost impossible not to smile when you enter. Before renovation, this room was essentially an empty box. Now it's like a portal to a different time and place.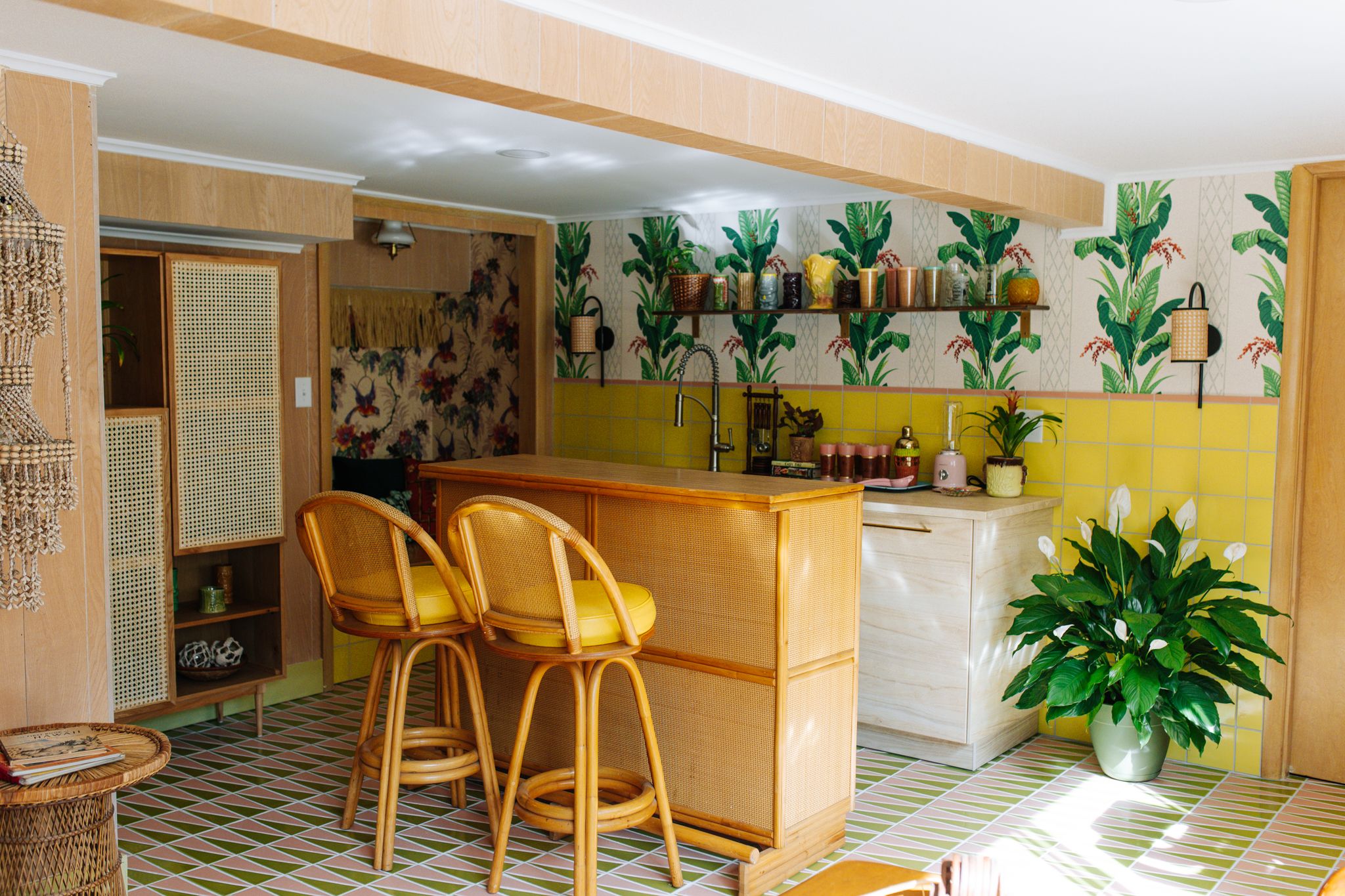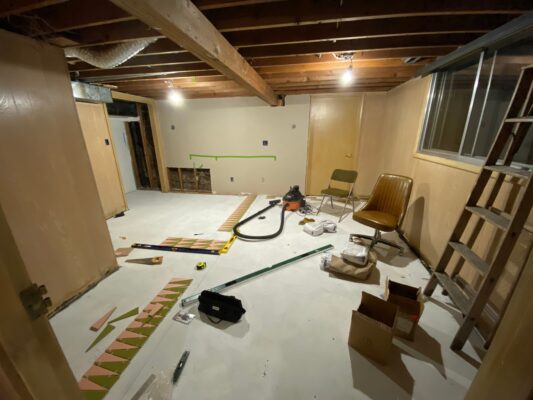 Tile:
All the tile throughout our home is from Fireclay Tile. On the Tiki Bar floor we used their scalene triangle pattern in the colors Desert Bloom and Palm Tree. The backsplash is their 6×6 in the color Lemon Cream. My husband, Brandon, created the pink trim himself by cutting pieces of the Desert Bloom scalene tiles.
Wallpaper:
We used two different Bradbury Wallpapers in this room: Polly's Predicament and Beverly Hills. Polly's Predicament is from their 1930's collection and shows a parrot being watched by a cat. Beverly Hills is from their 1940's collection and is inspired by the wallpaper at The Beverly Hills Hotel.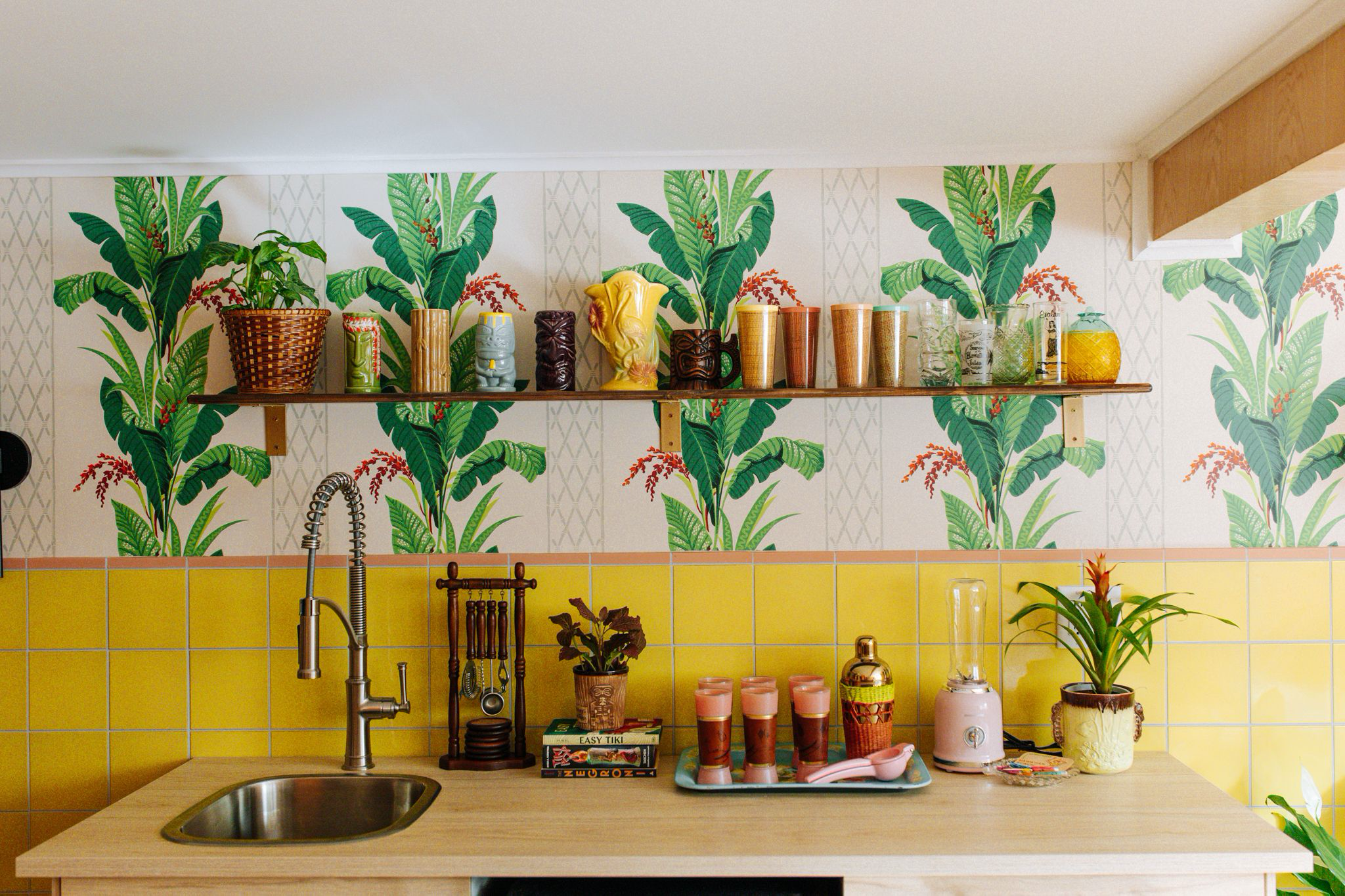 Lighting:
The sconces in this room are from Mitzi and are called Dolores Wall Sconces. The rest of the lighting in the room is vintage.
Plumbing Fixtures:
The plumbing fixtures in this room as well as the rest of the house are from Signature Hardware. I'm in love with this gorgeous sink and faucet. It adds a modern touch to a very vintage room.
Furniture:
The only new piece of furniture in this room is this cane cabinet from Apt 2B. Everything else is vintage. The tiki bar top, stools, and peacock chair are all from a local vintage shop called Little Lion Eclectics.