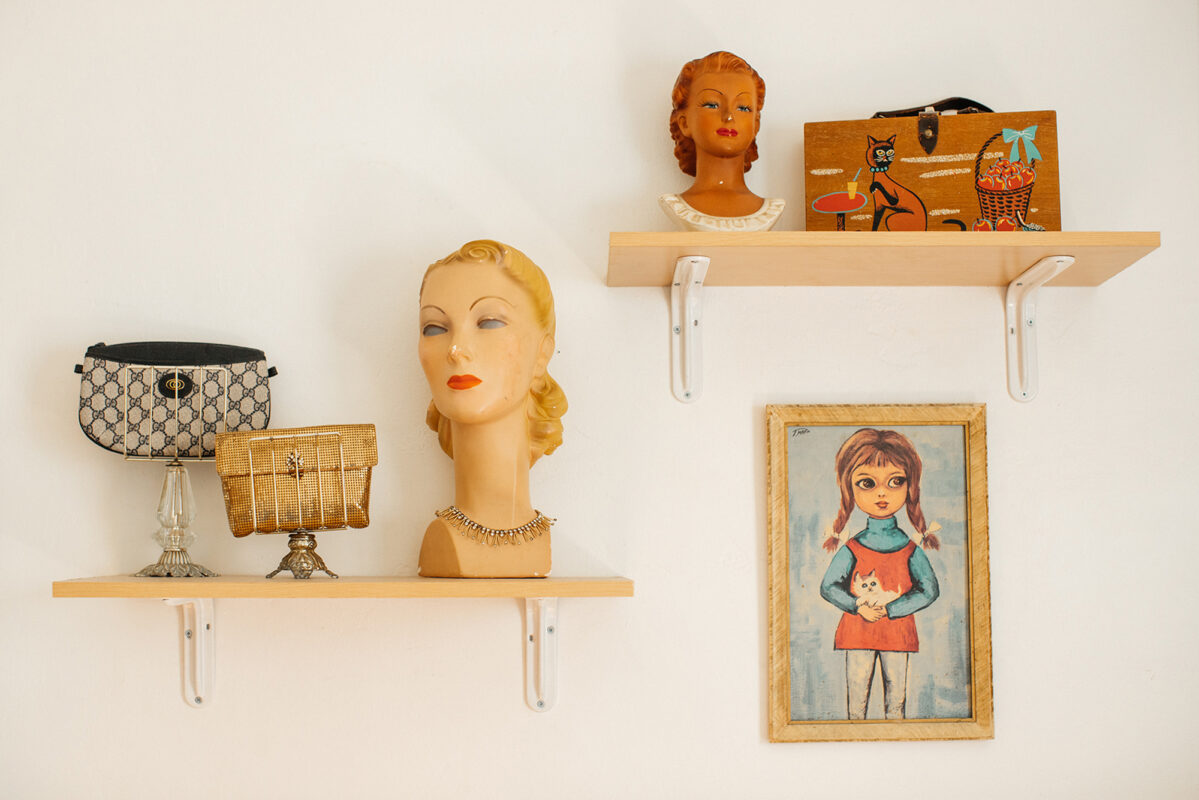 Get To Know
emily pertzborn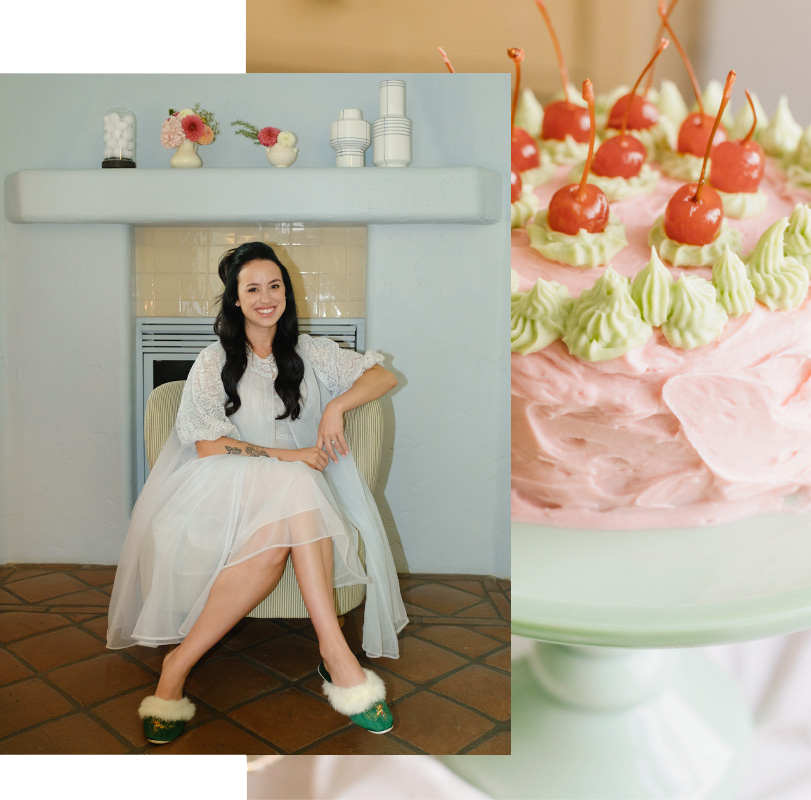 All About Emily
Emily Vallely-Pertzborn is an Interior Designer and Set Decorator living in Los Angeles, CA. Emily has worked on homes that have been featured by Arch Digest, Domino, Dwell, and House Beautiful. She has also worked as a Set Decorator and Art Director for brands such as Buzzfeed, Sonos, Benefit Cosmetics, Sweet Laurel, Tik Tok, Microsoft, and Savage x Fenty. Emily and her husband Brandon own a vacation rental and event space in Des Moines, IA called Foxcroft Estate. Not only does Emily decorate using vintage objects, she also sells them. You can shop Curated Collections By Emily on Instagram as well as in person at Long Beach, CA Antique Shop, Magnolia and Willow.In 2015, Emily helped found her family ran and owned skateboard company, Street Plant.
Emily's Interests & Hobbies
Emily is passionate about so many different things, but most of her interests are rooted in design, history, and a love for culture. Emily and her husband, Brandon, share a love for their three cats as well as historic architecture and vintage tile. When traveling, they always make it a priority to visit neighborhoods with beautiful and charming homes. Emily has always loved food (eating, cooking, styling, and so on). Not only can food be delicious, it can also be beautiful, educational, and inspiring. Emily has a huge collection of wearable vintage. She has been expressing herself through clothing for most of her life and takes a costume design approach to getting dressed. Emily has a deep rooted and lifetime love for etiquette, homemaking, entertaining, letter writing, and stationery. Etiquette With Emily is her podcast that dives into all of these topics through the scope of history as well as the now.
Random Emily Facts:
-Lives in a 1937 Spanish style apartment with her husband, Brandon, two Siamese cats (Dahlia and Arlo), and Calico kitty (Abra)
-Has a knack for combining unexpected patterns and colors and can create captivating shelfies and vignettes
-Upon entering a hotel room she immediately turns on Friends
-Always reading or listening to an audio book (Also a proud owner of a Little Free Library!)
-Knows basically every Hamilton lyric and has seen every episode of The Twilight Zone
-Forever inspired by Dorothy Draper, Edith Head, and Kate Spade
-Favorite songs are "Nightmare" by Artie Shaw, "Kentucky Rain" by Elvis, and "Me and Sarah Jane" by Genesis
-Can watch watch "When Harry Met Sally," "It's Complicated," and "Legally Blonde" an infinite amount of times
-Knows way too much about the Black Dahlia murder
-Obsessed with Art Deco tile and Tiki Bars
-Favorite films for design inspo: The Mildred Pierce HBO miniseries, Nancy Drew (2007), The Women (1939), Funny Face (1957), Mogambo (1953), The Graduate (1967), Edward Scissorhands (1990), Ziegfield Follies (1945), The Philadelphia Story (1940), and Changeling (2008)
-Prefers appetizers to an entree
-Will watch anything Andrew Garfield is in