We have a lot of cool tile at Foxcroft Estate, but the primary bath has the most intricate tile design in the whole house. I was heavily inspired by Art Deco bathrooms in my hometown of Los Angeles while designing this bathroom. In California, it's normal for Mid-Century houses to have Art Deco bathrooms with colorful and fun tile. I wanted the tile in this bathroom to make a statement and I think we accomplished that! Before this room was a bathroom, it was just a laundry room that had two entrances plus stairs going down to the basement. We removed the staircase and turned it into a water closet, and closed off one of the entrances (where the vanity now sits).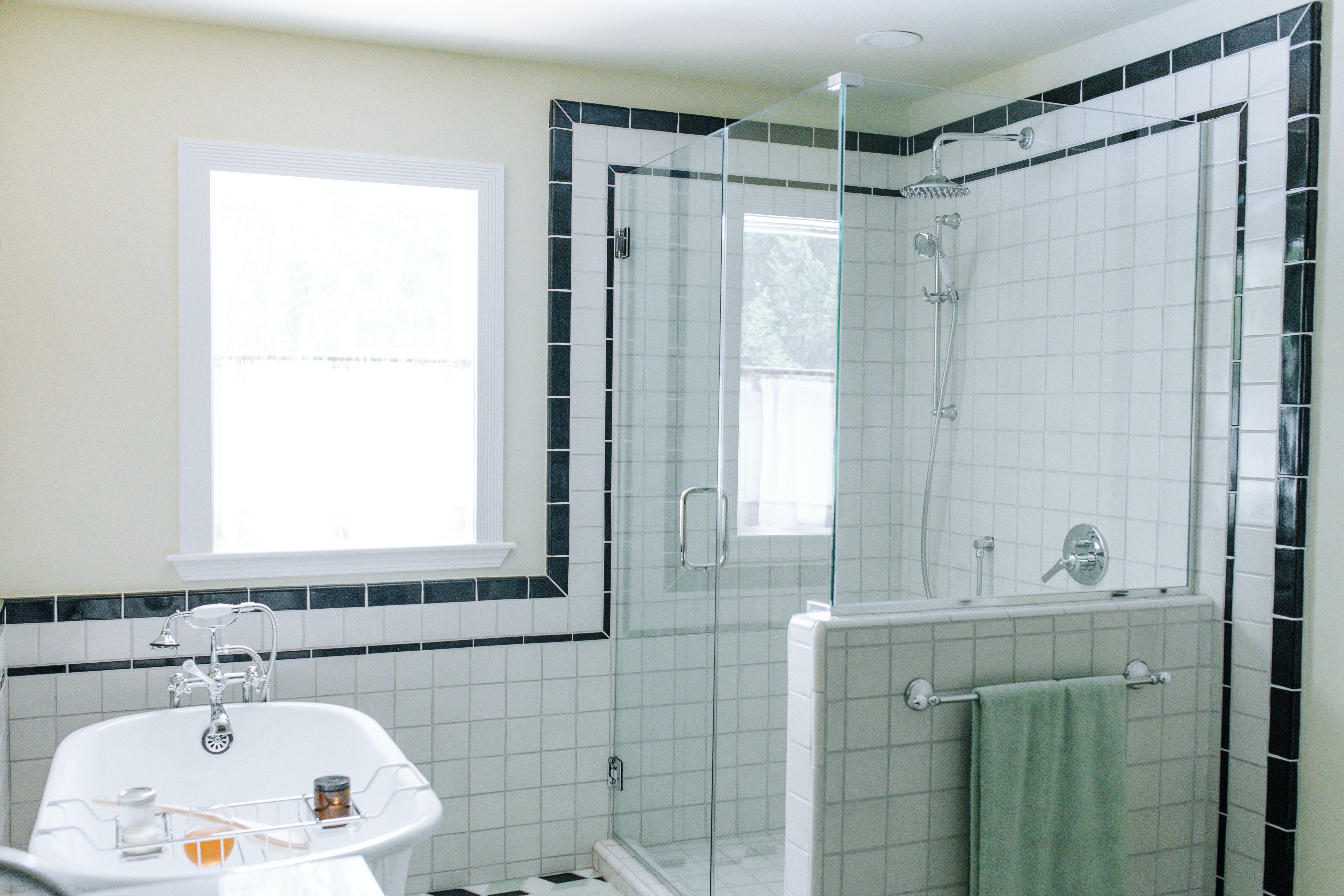 Tile:
All the tile in this bathroom (as well as the entire house), is from Fireclay Tile. For the floor we used three different colors of their Large Diamond Escher tile: Seedling, Tusk, and Raven. On the walls we used 4×4 tiles in Tusk with Radius Bullnose and Flat Liner Trim in Raven. For the backsplash above the washer and dryer we used the same pattern as the floor but only in the color Seedling.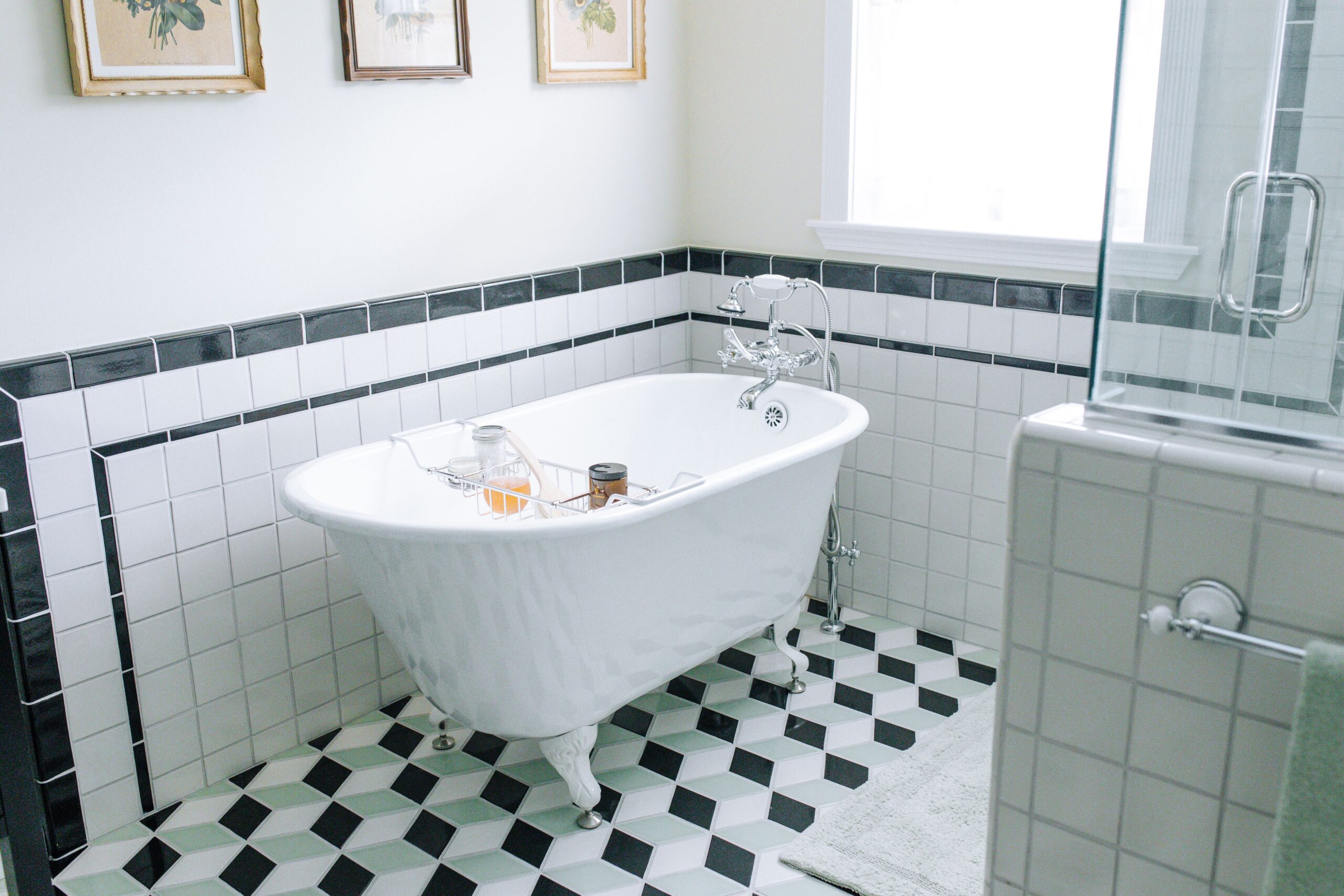 Plumbing Fixtures and Other Finishes:
All of the plumbing fixtures in this bathroom (as well as the entire house) are from Signature Hardware. These fixtures include: shower head system, clawfoot bath tub, vanity with sink and faucet, toilet, and even accessories such as towel bars and mirrors. Signature Hardware has some incredible collections to fit any era or style and I think everything I picked feels very Art Deco but also luxuriously modern.
Towels:
All the towels and linens in our home are from a great brand called Under The Canopy. I love that this color matches so perfectly with the Seedling tile.
Decor:
A huge source of inspiration for this bathroom was McCoy Pottery. The Seedling tile reminds me so much of that classic McCoy green. I wanted to keep this bathroom very simple and classic and let the tile work speak for itself, but I thought it would be fun to add a few vintage botanical elements. Above the tub, we have three 1930s/1940s era framed botanical prints. On the shelf above the washer and dryer I have a collection of gorgeous McCoy flower vases as a nod to the original inspiration.