The Formosa Room at Foxcroft Estate was inspired by one of my favorite Los Angeles restaurants, The Formosa Cafe. The Formosa was built in 1939 and has that classic Hollywood spin on traditional Chinese design. I love Chinoiserie style decor and wanted one room where I could go all out in that theme. I'm so pleased with how this room turned out and love the amount of themed rooms we were able to accomplish at Foxcroft Estate.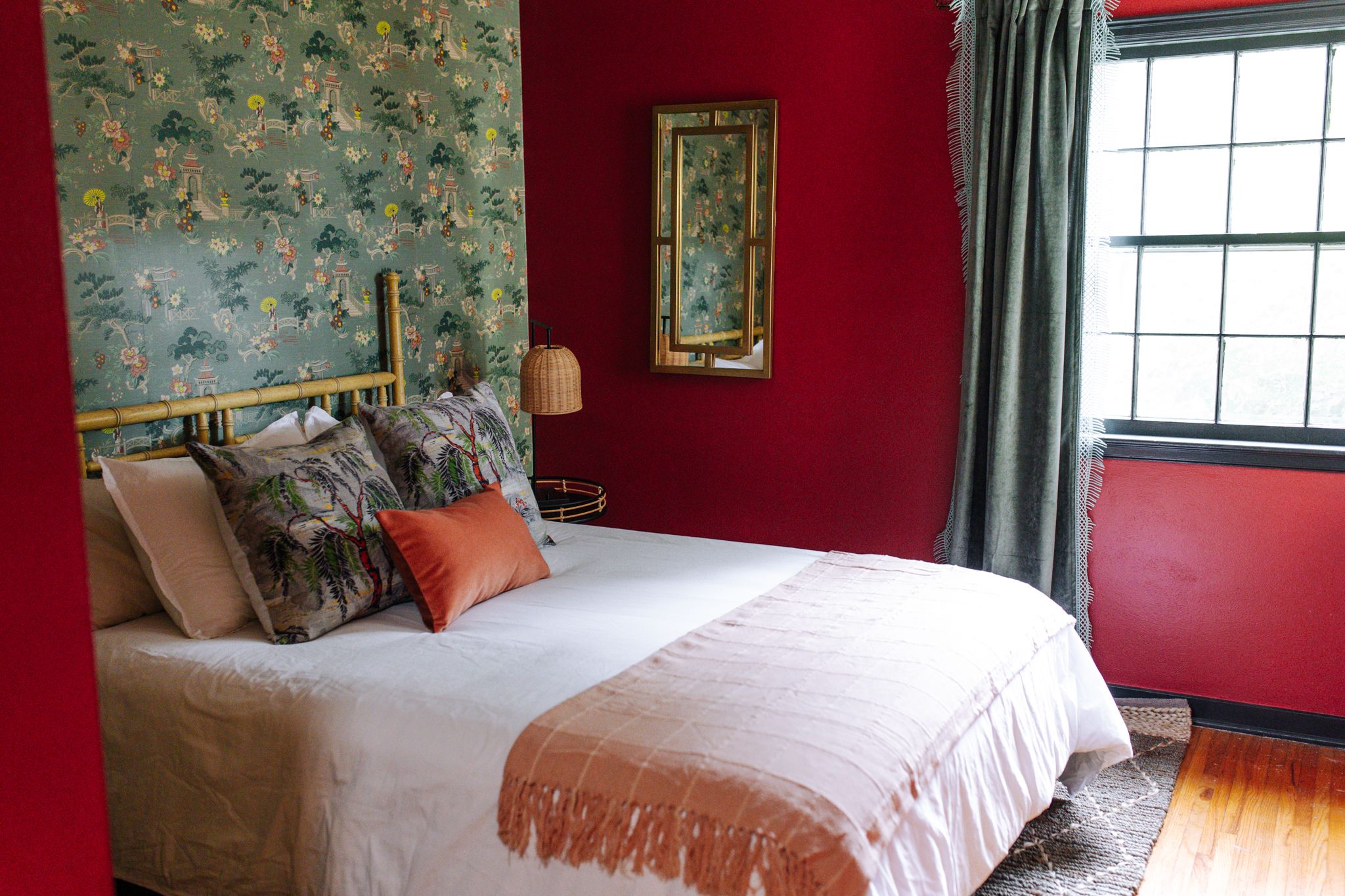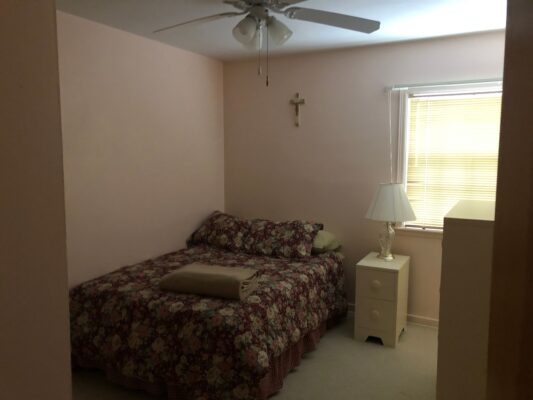 Wallpaper and Paint:
Behind the bed, we used Bradbury's "Pagoda in Jade" chinoiserie wallpaper. I love the pops of pink as well as the red that compliments the dramatic red walls. For paint we used Farrow and Ball's "Rectory Red," A super moody and gorgeous dark shade of red. For trim, we did black paint to match the style of The Formosa Cafe.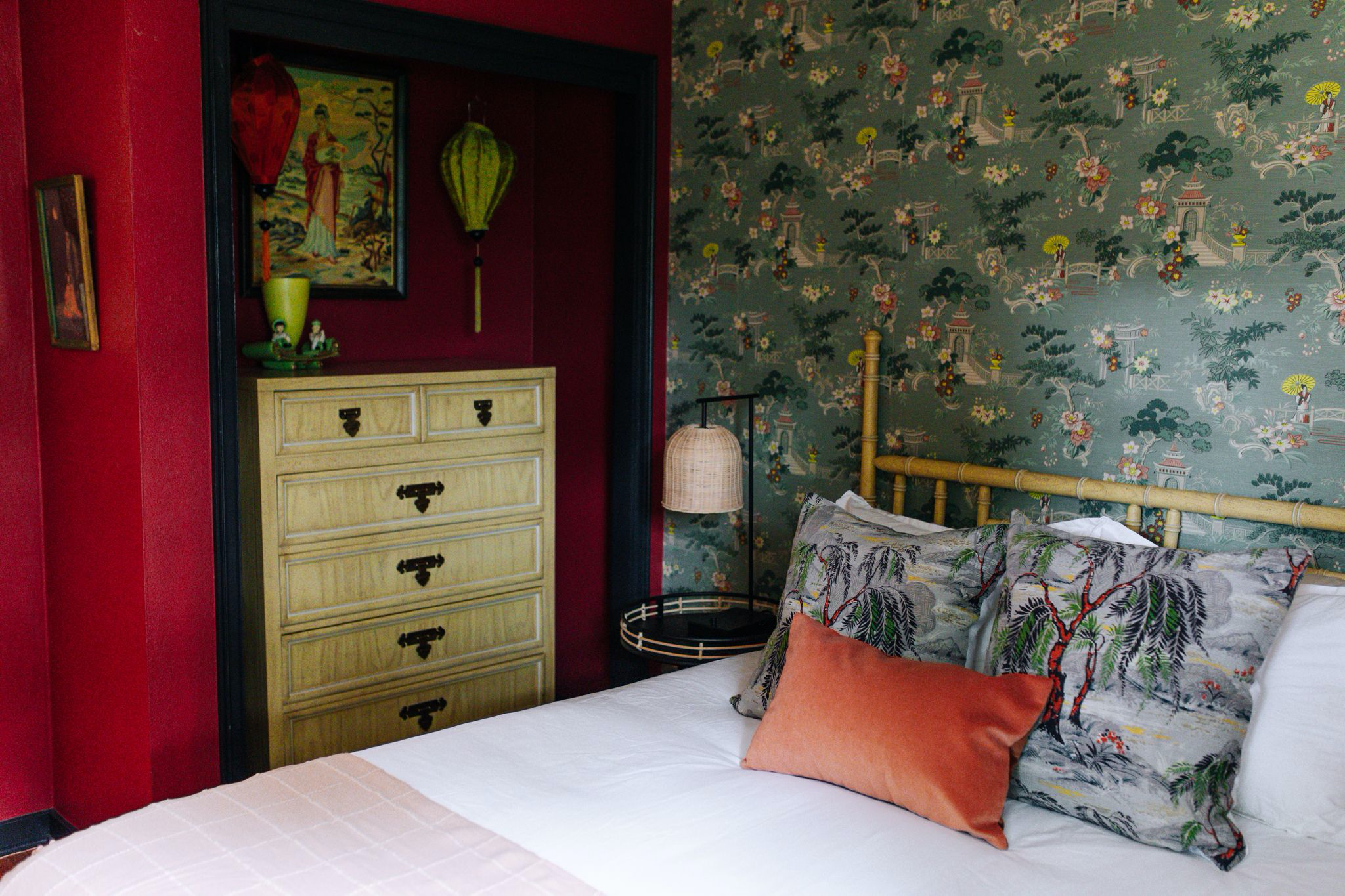 Furniture and Decor:
The dresser and headboard are vintage and were actually already in the house (belonging to one of Brandon's aunts when she was a teenager). Part of the reason I chose this theme is because I wanted to utilize this furniture in one of the bedrooms, and the bamboo style of the furniture immediately made me think of a gorgeous Chinoiserie style room. The nightstands are from Apt 2B and I love that they tie in the black from the trim. The art and lanterns, as well as the little lamp on the dresser, are vintage. The mirror is from Signature Hardware.
Lighting:
The rattan bedside lamps and surface mount light are from Lightology. I love the texture these lights add. The ceiling light looks so gorgeous when turned on. Lightology has such a huge selection of lighting and I always recommend them for their variety and quality.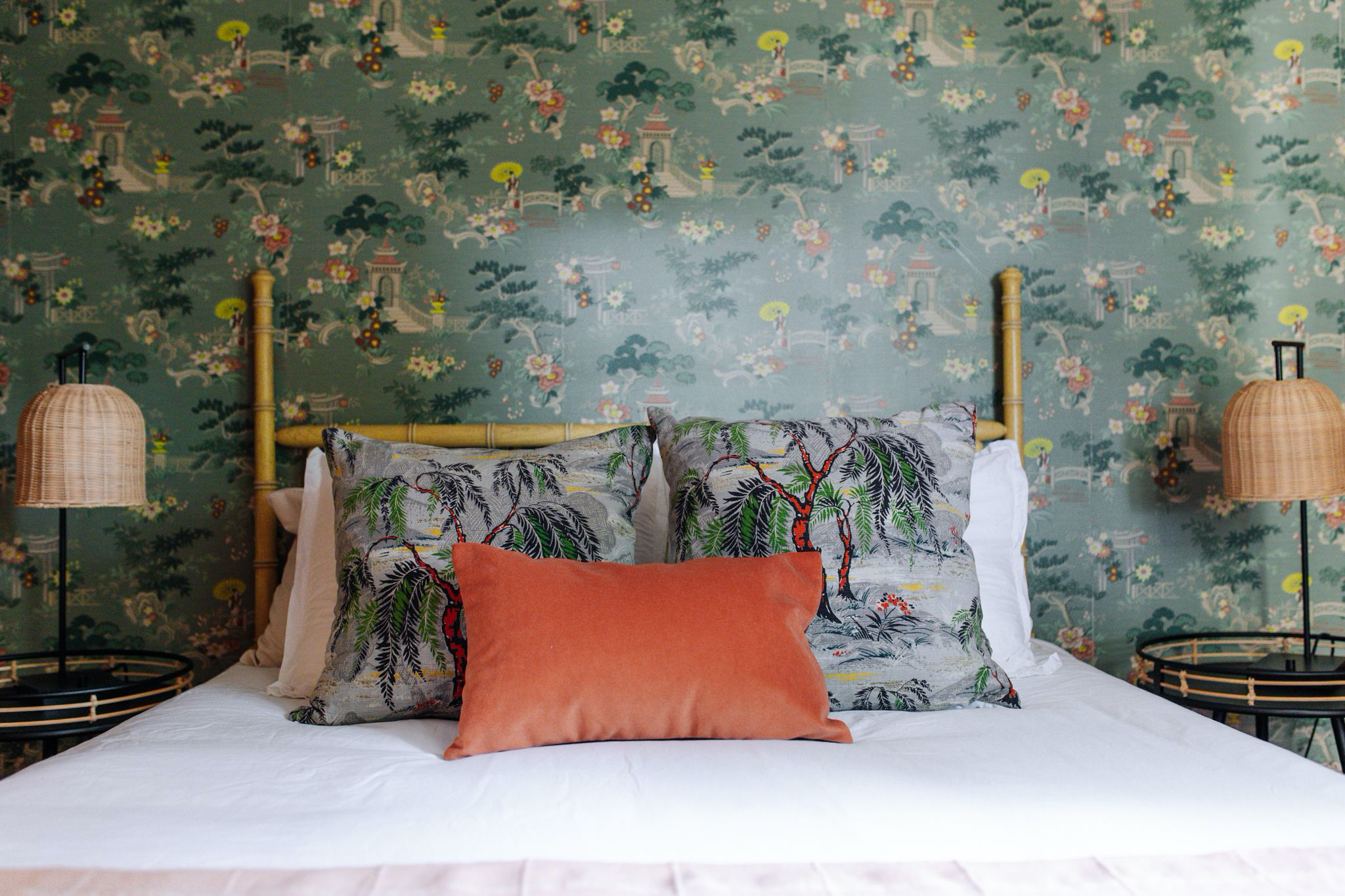 Bedding:
All of the bedding in the house is from Under The Canopy. Their sheets are so soft and comfortable! The vintage barkcloth pillows were purchased locally at the Des Moines Mercantile.