My parent's relocated to Des Moines, IA in January 2021. They scored the most amazing 1960's ranch house with insane forest and river views and I could not wait to get my hands on this place (especially the kitchen!). My mom is a seasoned home remodeler and decorator so she had a good idea of what she wanted. I helped her put her visions into a concrete plan and convinced her to have a tiled island, which she warmed up to and now loves! I partnered with Fireclay Tile, Signature Hardware, and Illuminate Vintage on the kitchen and Joybird for the living room. Additionally we have Semihandmade cabinetry and Cafe Appliances throughout. They also splurged on a Samsung Frame TV which honestly steals the show and has everyone in disbelief that it's actually a tv.
Fireclay Tile is my all time favorite tile company. Their tile is handmade in California and is so beautiful and unique looking. For my parent's kitchen we went with their "Seaglass" tile for the backsplash and their "River Rock" patterned tile on the island. I have worked with Fireclay Tile on so many different projects. If you take a look at my portfolio you will see that Claire Thomas uses them for every project we work on including Bryce Dallas Howard's Home featured in Arch Digest!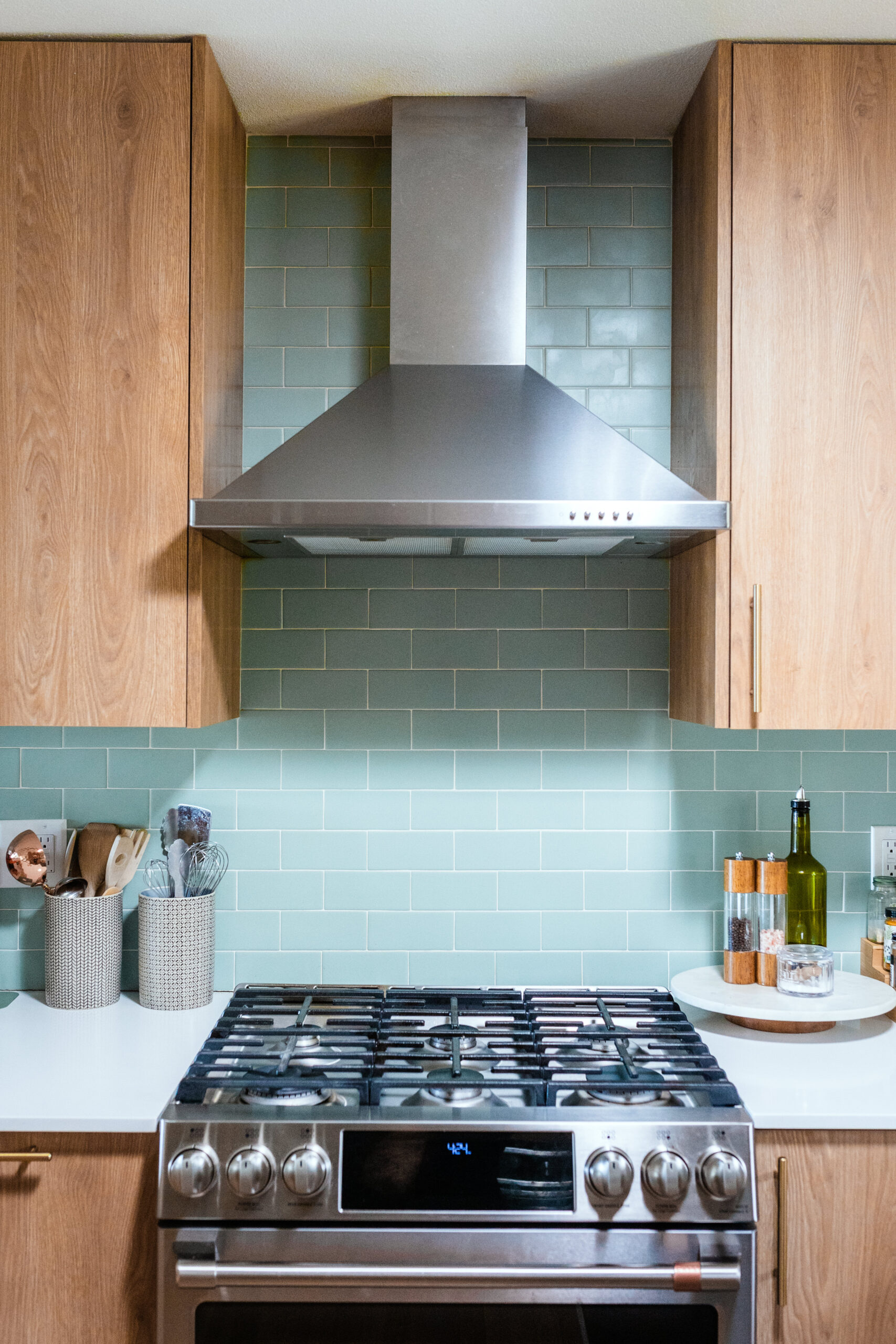 I was so excited to partner with Illuminate Vintage for all the lighting in the kitchen/dining room. They make such unique vintage inspired lighting at an affordable price point. The pendant lights are the perfect combo of glamour and Mid Century and give the kitchen a slightly more feminine vibe.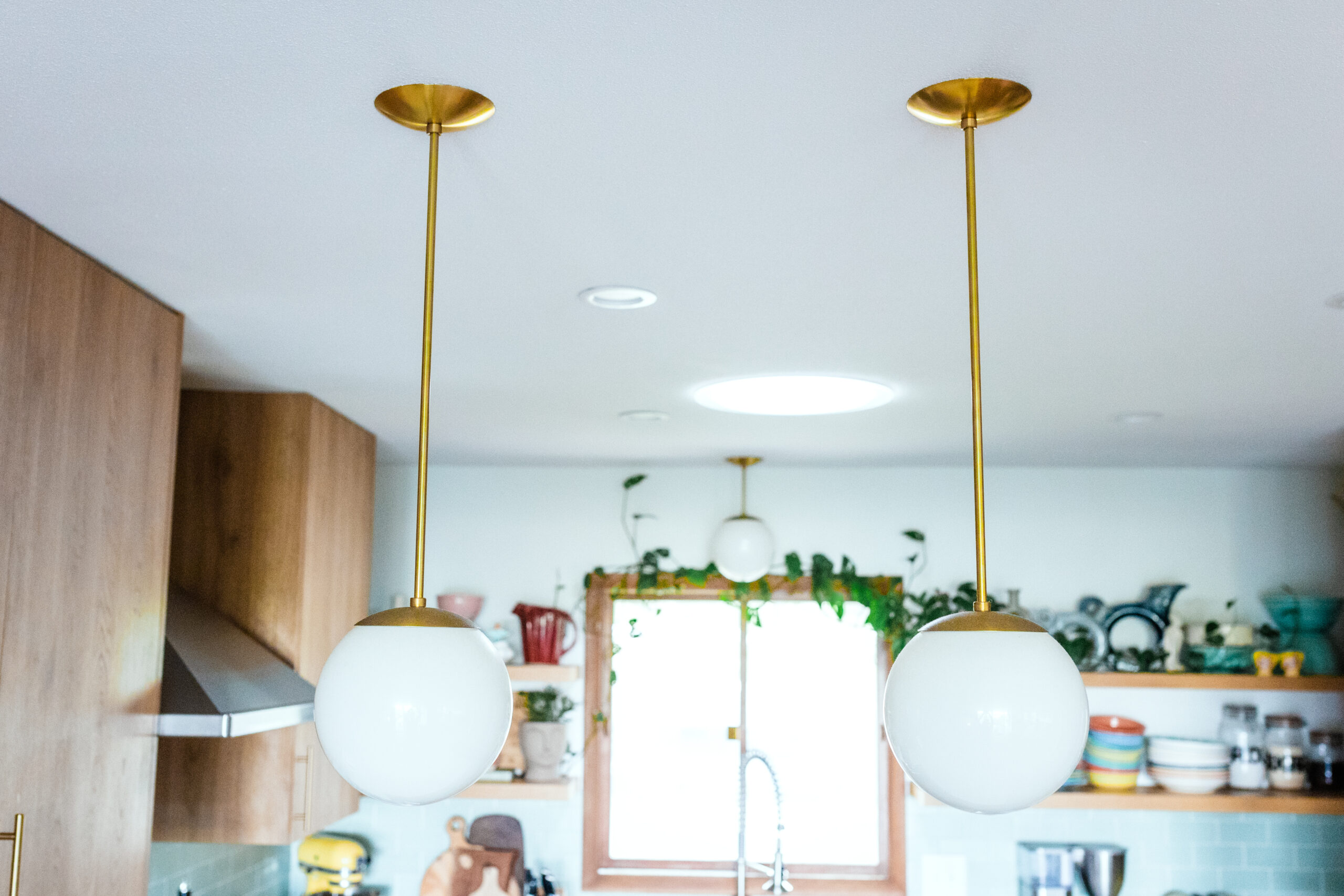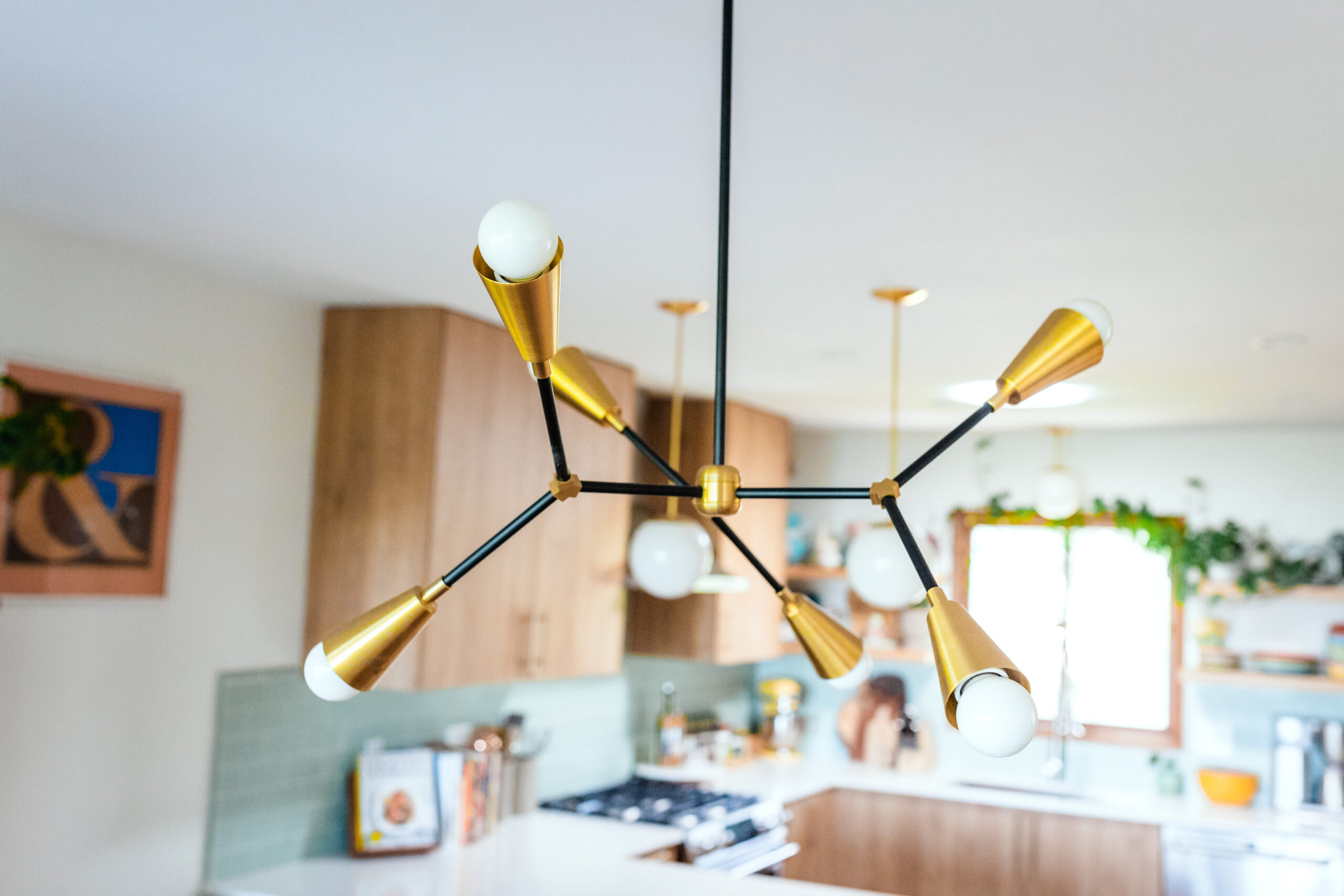 The kitchen sink and faucet is from another one of my favorite brands, Signature Hardware. Signature Hardware makes a huge variety of plumbing fixtures and beyond. They have so many options for nearly every style of home. This stainless steel faucet and sink are so gorgeous and I love that the sink has a shelf/cutting board option!
It wasn't in the budget for my parent's to do custom cabinetry so I went to my favorite cabinet company Semihandmade to design a new configuration for their kitchen. Semihandmade is amazing because it gives the look of custom cabinetry at a fraction of the price because the insides and structure are actually from Ikea. We also got Semihandmade floating shelves to display all my mom's Pyrex, Fiestaware, and MccCoy. I'm so happy with the cabinet design in this kitchen. There is an abundant amount of storage, a floor to ceiling pantry, and a pull out trash/recycling.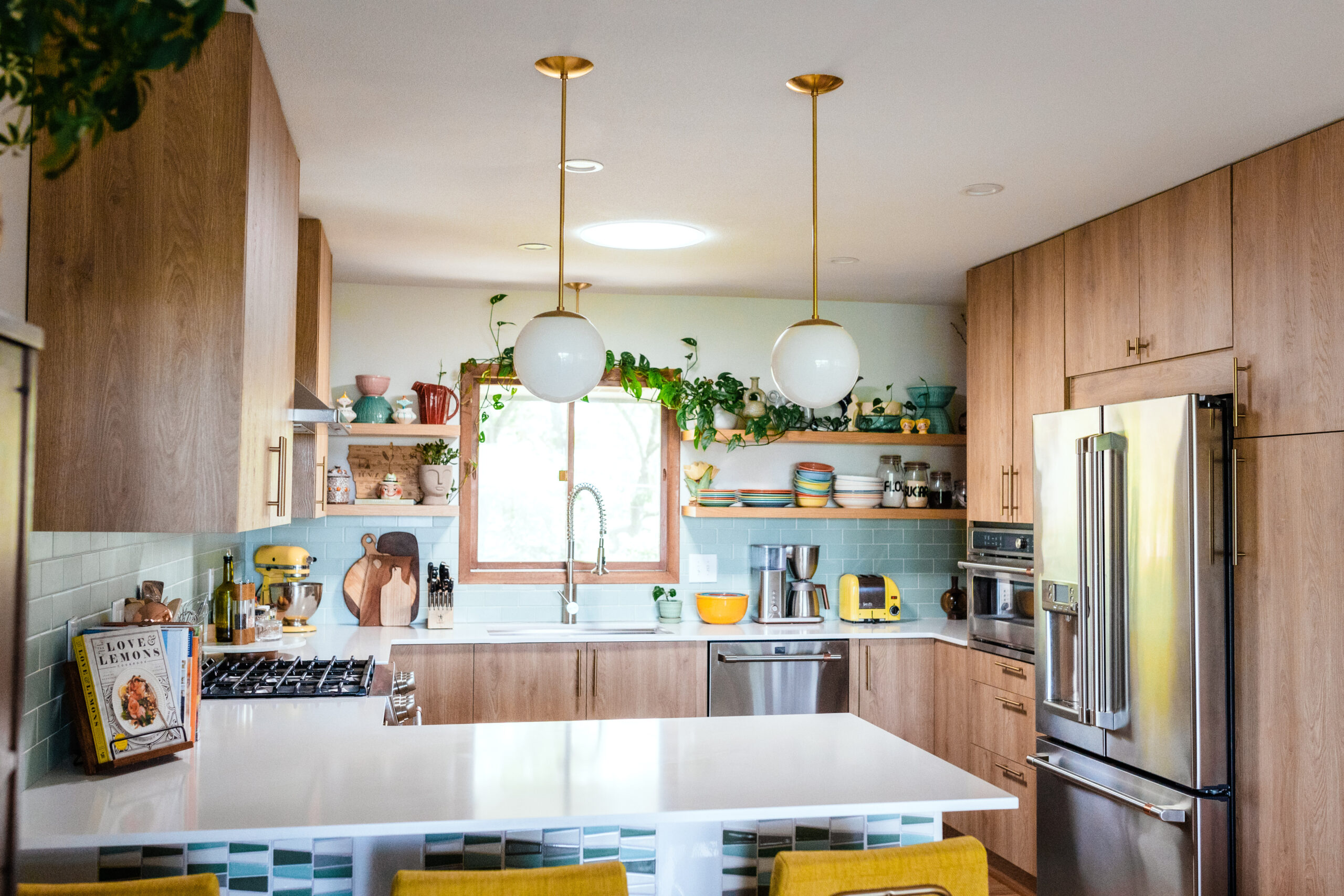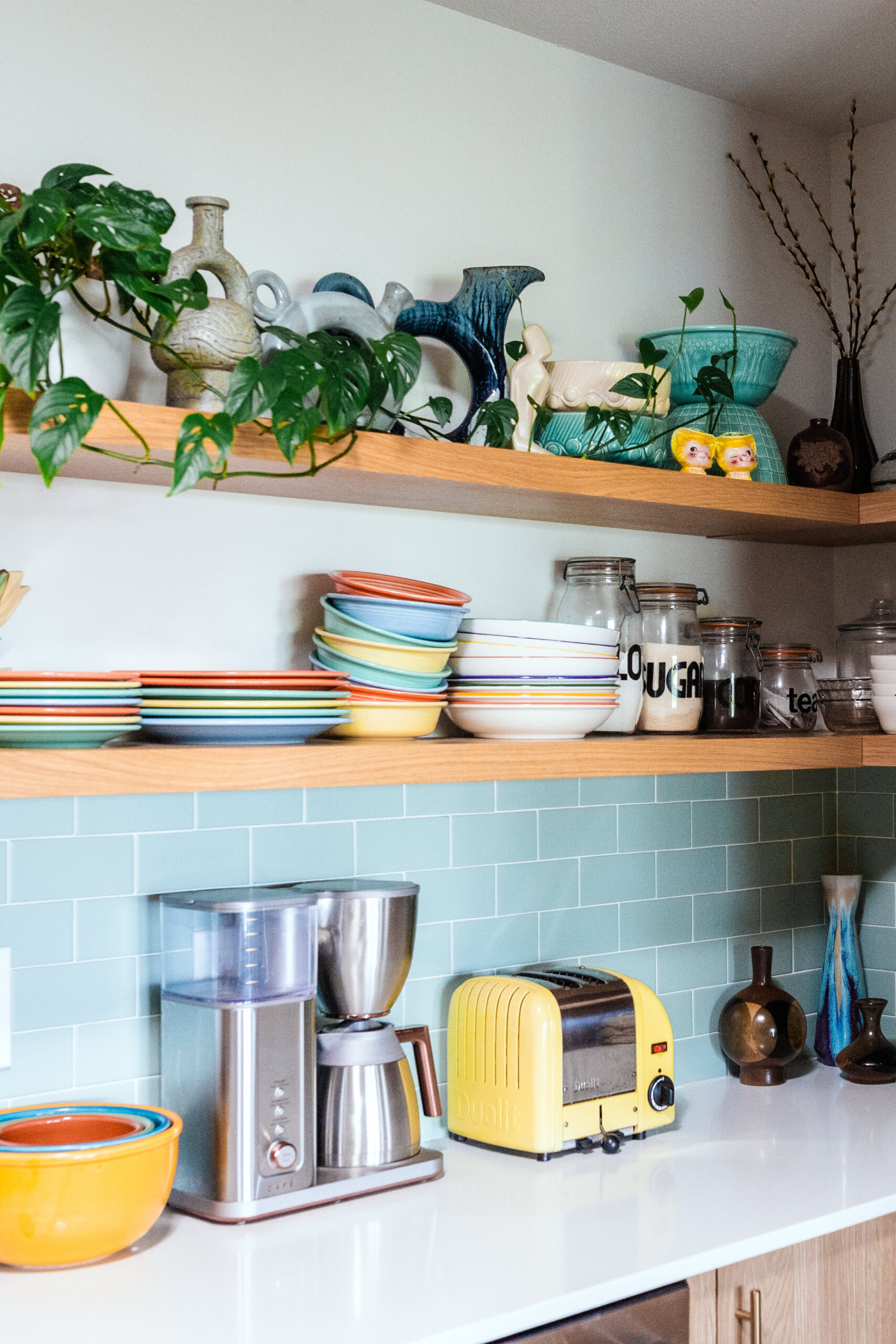 As previously mentioned, all of the appliances in the kitchen (including their coffee maker) are from Cafe Appliances. Cafe Appliances makes a superbly chic and high quality line of appliances and they have tons of customization options as well!
Their dining room table and chairs, as well as the island chairs, are all from West Elm. They also purchased their entry light from West Elm.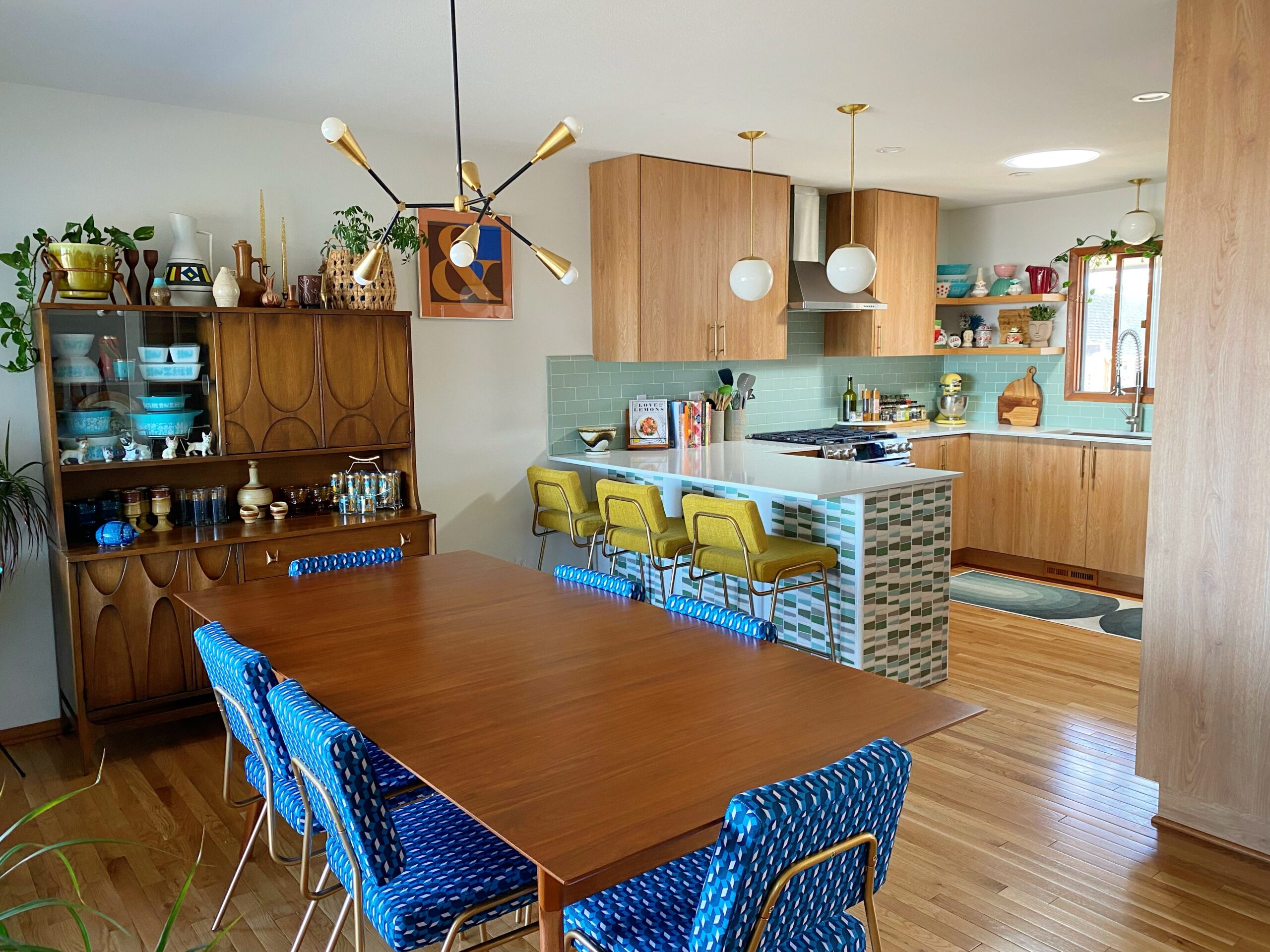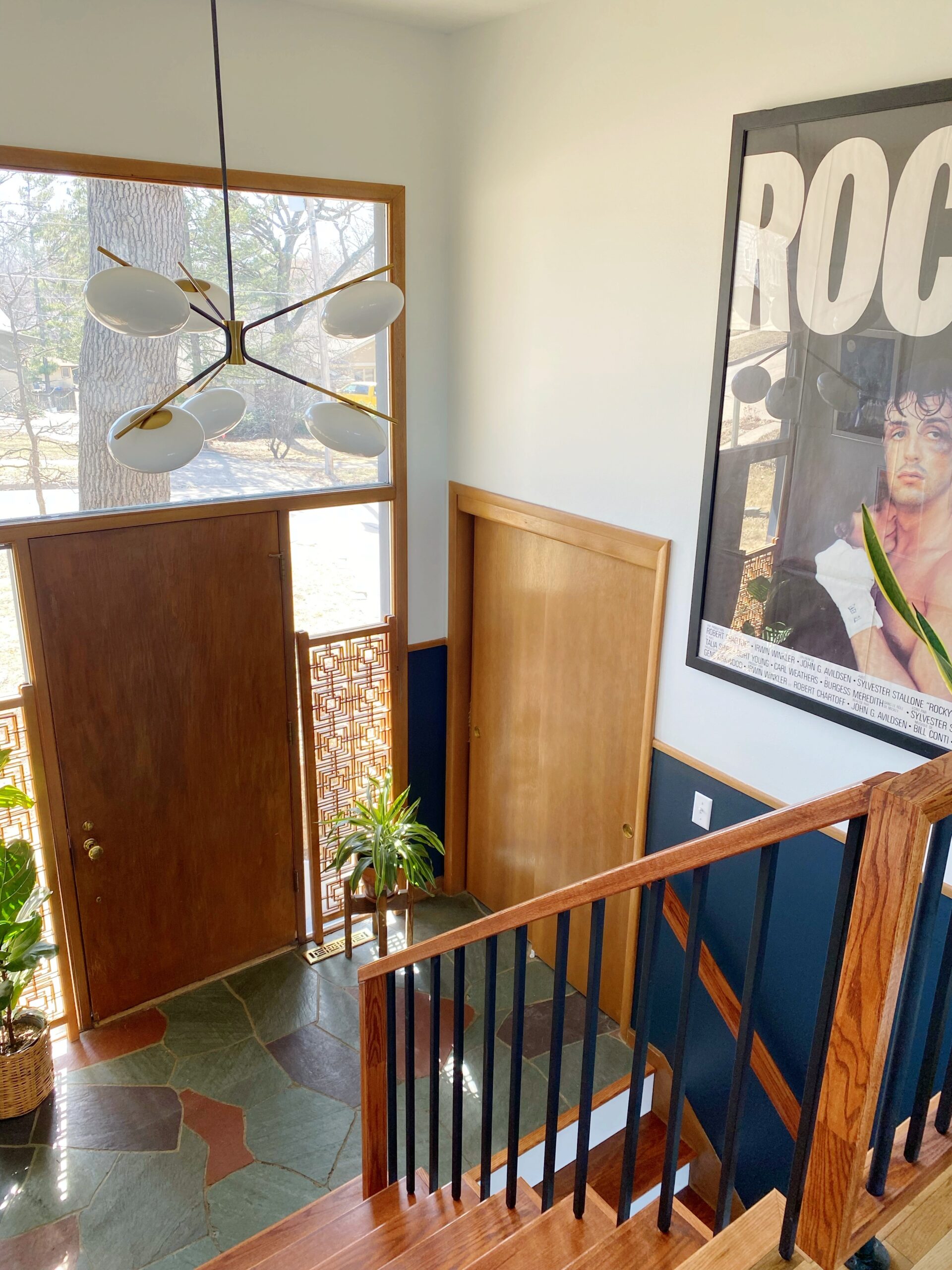 The sectional and two chairs in their living room are from Joybird. I love that Joybird makes stylish, functional, and comfortable furniture. It was a no brainer to work with them on this living room.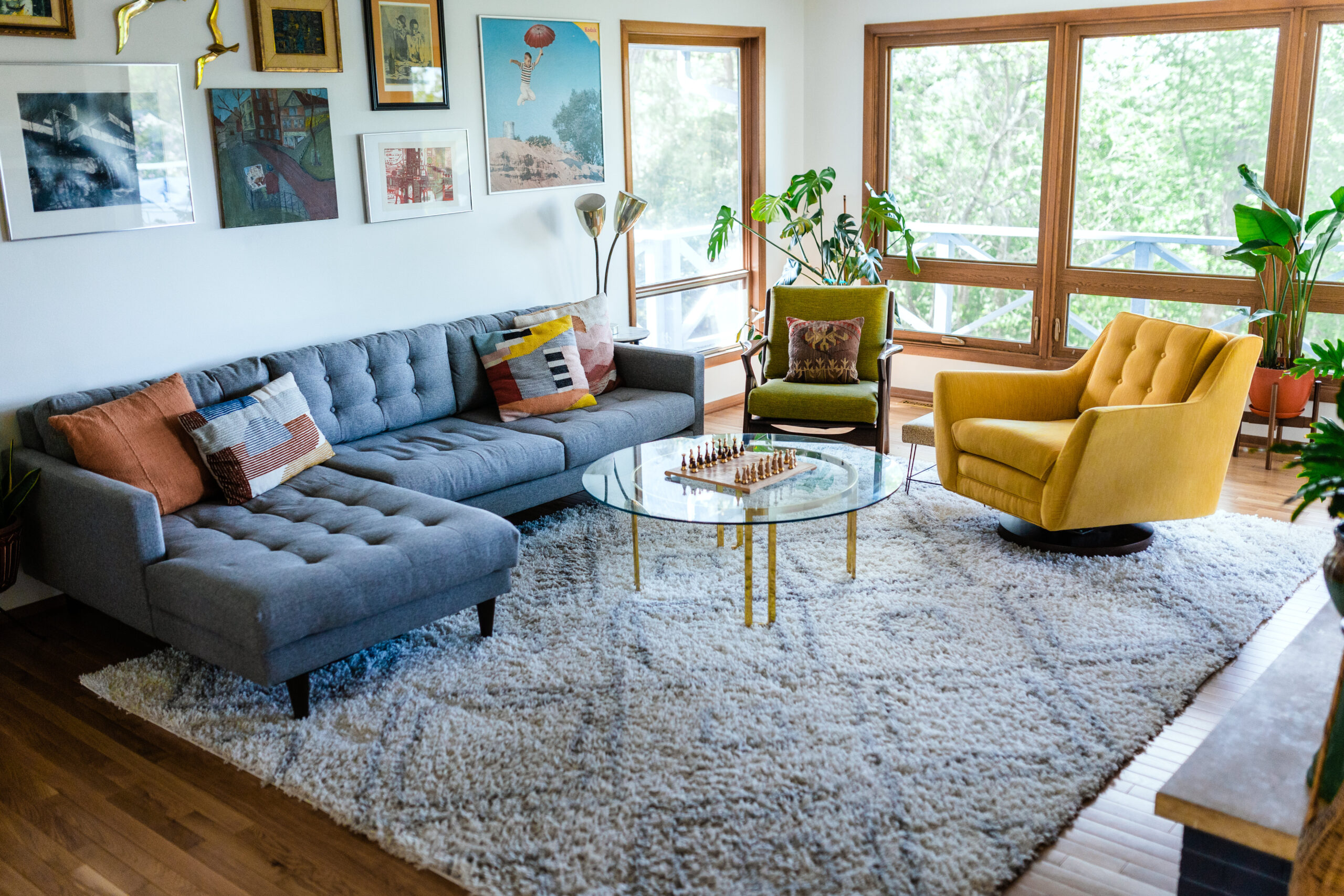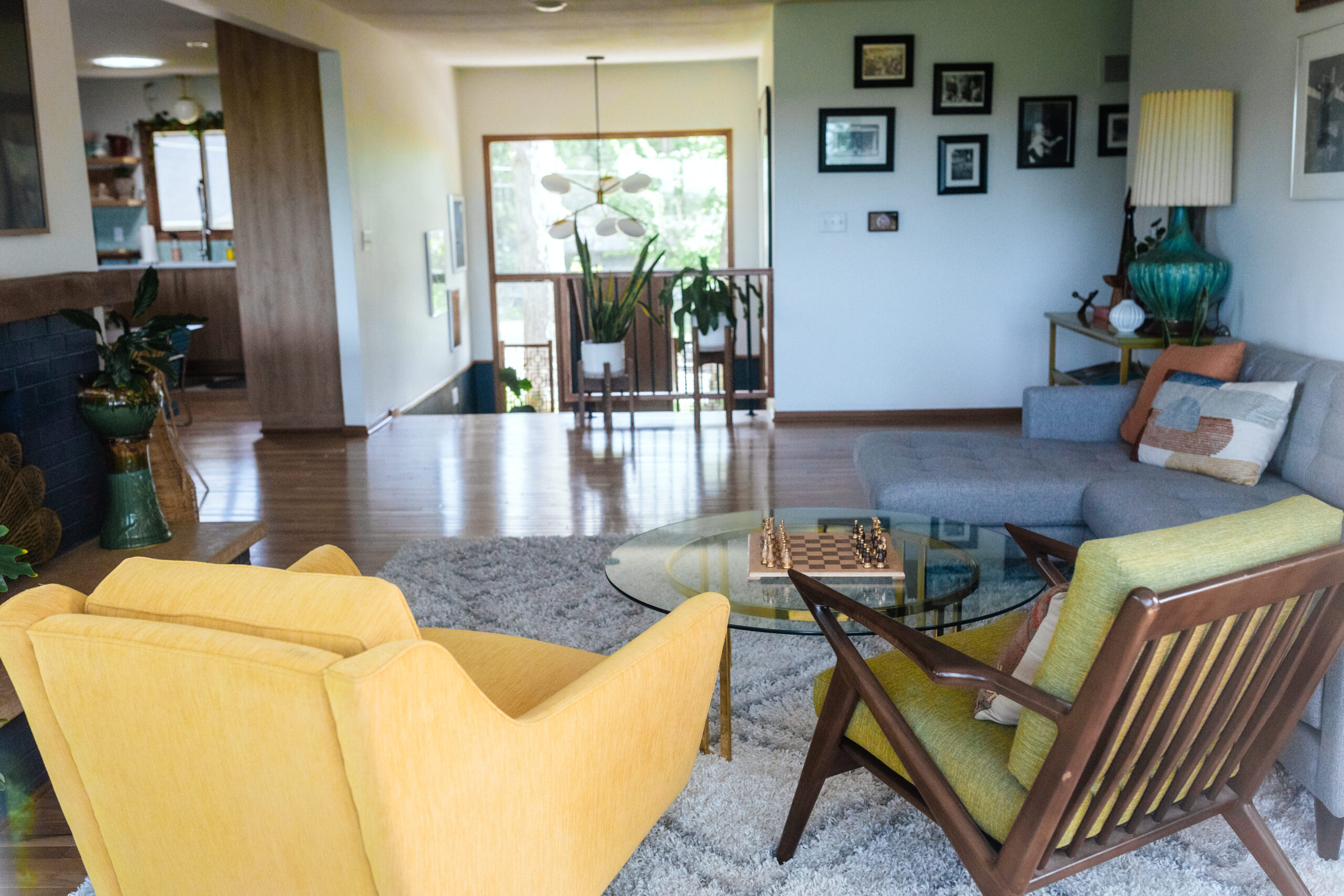 To see more detail and some before and after shots, watch my newest YouTube video where I give a tour of this space! My parent's home remodel isn't done! Stay tuned for bathroom remodels, a 1970s basement tour, and a deck revamp in the coming year!