Welcome to Apt2B Presents: Retro Revival, the culmination of a year-long partnership with designer Emily Vallely-Pertzborn who undertook the complete overhaul of her husband's circa-1940s multi-generational family home in Des Moines, Iowa. Apt2B furniture and decor marries Emily's bold, eclectic creative energy to resurrect a dated and drab estate. Throughout this series, the designer is bringing us a grab bag of tips, tricks and expert advice for nearly every room of the home.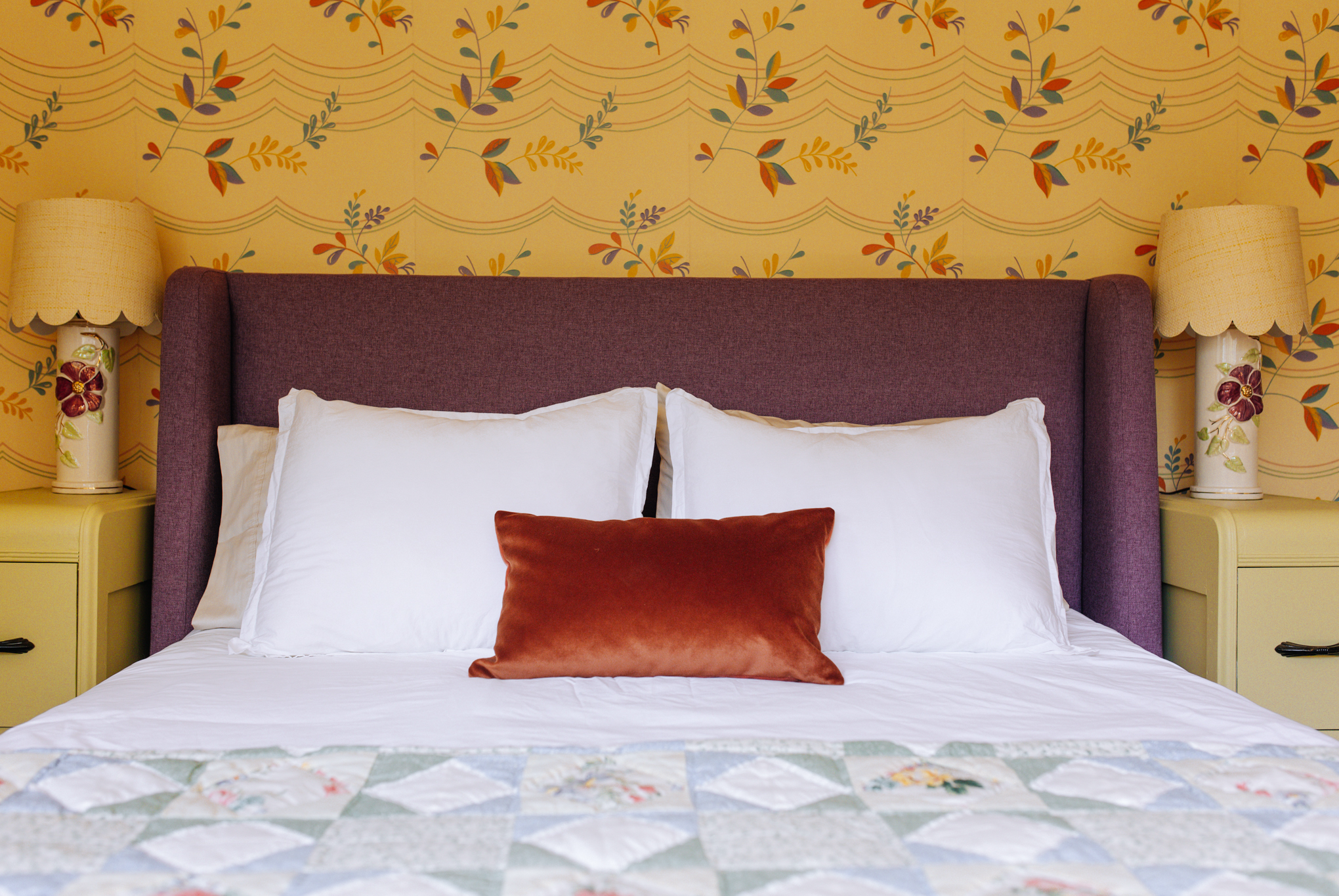 It's time to talk about something massively important to the design success of Foxcroft Estate: mixing old and new furniture. For my vacation rental I breathed new life into with my family this past year, my partnership with Apt2B played a huge role in the final look and feel of the spaces working seamlessly due to the variety of color and styles offered, not to mention how comfortable everything is (very important in an Airbnb and a home I would also be spending a lot of time in). Bright orange sofas and purple beds aren't that easy to stumble upon in a furniture market saturated with neutrals, after all.
Having an eclectic mix of new and old helps a room feel lived in, as well as unique to you and your personality. As our home was built in 1948, we have a variety of styles throughout including Art Deco, mid-century, psychedelic '70s, and country cottage. The Apt2B pieces I picked have done an amazing job of camouflaging their way into every room, looking timeless yet also era-appropriate for the smorgasbord of design schemes.
Whether you're working with a full home of Apt2B or not, there are some easy tips to follow to effortlessly blend new furniture with vintage and antique. Read on!
Tip #1: Anchor a room full of antiques with at least one new large key furnishing.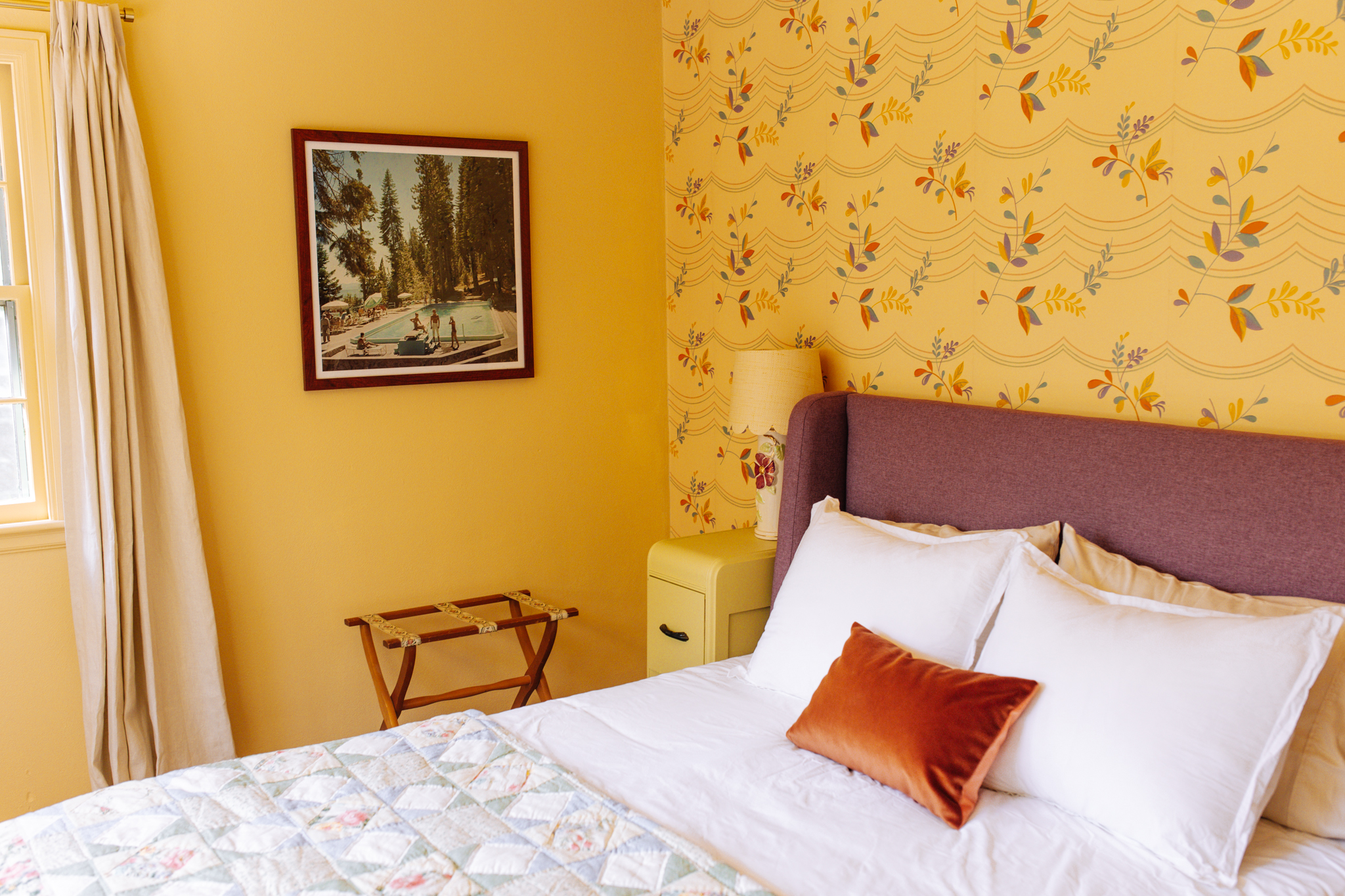 Like many rooms at Foxcroft estate, our primary bedroom is heavy on the vintage. The Art Deco nightstands (which I pained a fun shade of yellowy-green), the lamps and the quilt are tied together by the new Tatum Upholstered Bed I picked in Amethyst. While none of the furnishings in this room are overly ornate, the simple lines and plushness of a bed like this help to keep this 1930s-style room feel fresh and current rather than like a time capsule.
Click here to read the rest of this post on Apt2B's Blog!