Etiquette and entertaining are two of my most favorite topics. Ever since I was a little girl I dreamed about a Nancy Myers esque version of adulthood that involved dinner parties, "day to night" dressing (sadly, this part of the dream never panned out), and creating a beautiful home. My friends at Apt2B asked me to share some of my top tips for hosting and being hosted and so I compiled this comprehensive list of some of my favorite pieces of advice. At my vacation rental home, Foxcroft Estate, we partnered with Apt2B on all the furniture. As someone who hosts tons of guests, I can't say enough good things about the comfortability and durability of their products. Not only that – their furniture is timeless, elegant, and full of personality. I truly believe every home could be improved with an upholstered piece from Apt2B. Come back every Friday through the month of December for more collaborated blog posts with Apt2B and be sure to check out my Retro Revival takeover on their website! Now let's get into some etiquette advice, shall we?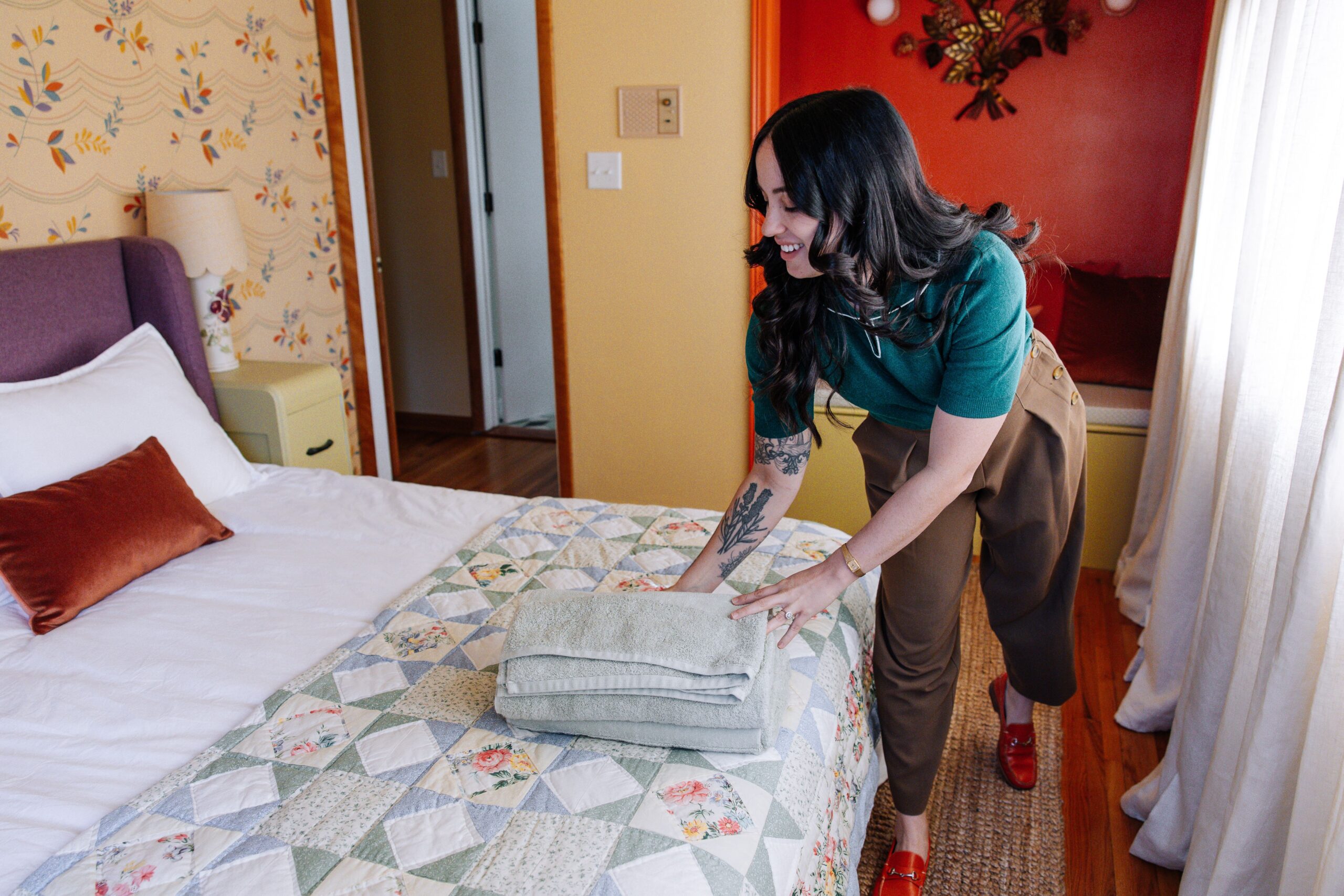 Tip One: Think ahead! What do your overnight guests need during their stay? Don't wait for them to ask for towels, extra soap, blankets, hangers, water, etc. Make sure everything is accessible before they arrive and let them know where everything is upon their arrival. At my vacation rental property, Foxcroft Estate, we provide our guests with luxurious bedding and towels from a brand called Under The Canopy. I also think antique quilts are a nice homey touch!
Tip Two: It goes without saying, but please make sure everything is clean and organized! Whether you are throwing a party or hosting an overnight guest, make sure you put out fresh hand towels, vacuum and mop the floors, deep clean the kitchen and bathrooms, and put away clutter. Guests staying during the holidays are usually coming at a very busy time for most people, so plan ahead and give yourself enough time to clean without being stressed.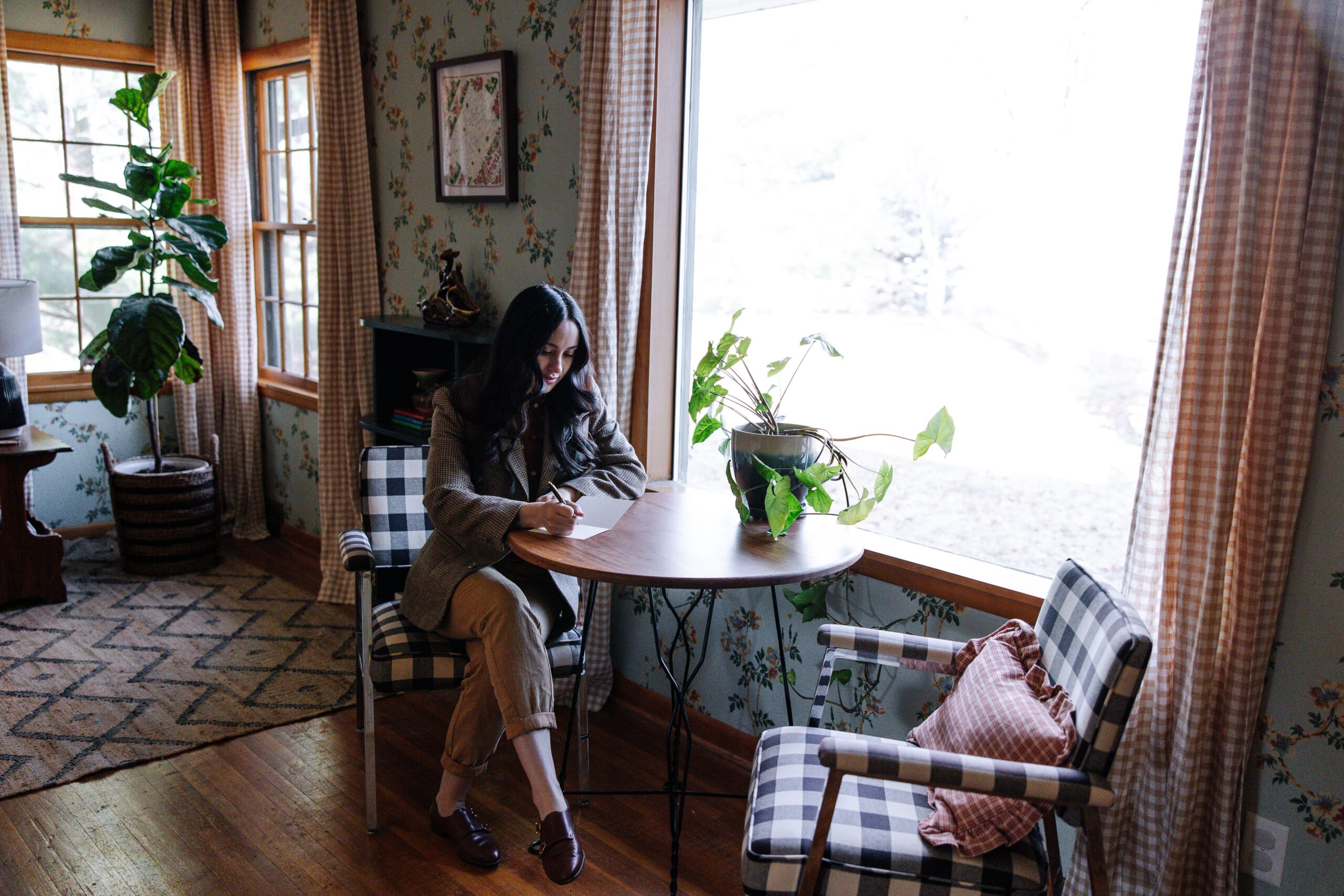 Tip Three: There's nothing more welcoming than flowers and plants! For a multitude of reasons fresh flowers aren't in the cards for some people. At my Los Angeles home I can't have real flowers because my cats will eat them. This is why I think paper flowers are an adorable handmade option. I made a few paper flower arrangements at Foxcroft Estate because we are not always able to supply fresh flowers for guests. When possible, I do love clipping pieces from our evergreen trees and other plants on our property to make fresh arrangements. If you do have the luxury of purchasing fresh blooms, some of my favorites include hydrangeas, anemones, ranunculus, poppies, peonies, and garden roses.
Tip Four: Scent! I buy all my candles from my friend Kristina's shop called Wilderess. At Foxcroft Estate I provide candles in almost every room and bathroom. It's so simple but it's such a nice touch. Candles are the easiest way to make a space feel homey and inviting. Regardless of candles, make sure your home smells great! Let in some fresh air and take out the trash before guests arrive.
Tip Five: Consider the entertainment aspect of your gathering. What will you and your guests be doing? Make sure you provide options for individual entertainment for overnight guests (books, magazines, puzzles, etc), as well as group activities (board games, movie options, wine tasting, crafting, looking through old family albums, outdoor activities, etc).
Tip Six: Make sure your guest room has adequate lighting. There's nothing I hate more than a room that only has overhead lighting. Bedside lighting is a necessity. When throwing a party, lighting is a huge part of setting the mood. Overhead lighting always kills the vibe and isn't flattering to your guests beautiful faces.
Tip Seven: Whether you're throwing a party or hosting a guest, make sure there is an adequate amount of food and beverages. I always have wine, coffee, and tea stock piled. Sparkling water is also a good beverage to always have on hand. Before your guest arrives ask them what kind of snacks and breakfast foods they enjoy and stock your cupboards. This will of course make them feel at home and make them feel cared about. When throwing a party, it's best to always have a vegan/vegetarian option as well a gluten free dish. Make sure you have more than enough food, it's better to have leftovers than for guests to leave hungry. I've mentioned this in other blog posts, but having some Trader Joe's frozen appetizers and entrees in your freezer is super convenient for last minute guests or if food is running low at your gathering.
Tip Eight: I've spoken a lot about hosting so far, but these next couple tips are for guests. Never arrive empty handed. Some great gifts for hosts include: flowers sent ahead of time, a bottle of wine, coffee table books, cute linens, a candle, something home baked, or a board game. If you are an overnight guest, a larger gift might be more appropriate. Offer to purchase a dinner out (or give a gift card to the host's favorite restaurant for them to use once you leave) or, offer to pay for an activity (an outing to the movies, bowling, a museum visit, etc). If your'e in a position to offer, be sure to return the favor and invite your guests to stay at your place next time they're in town. While some may think it's old fashioned, thank you cards never go out of style and giving one in person or sending one within days of your departure is absolutely necessary.
Tip Nine: Don't out stay your welcome and be sure to leave the space your inhabiting better than how you found it. When you feel a party dying down, be sure to make a prompt exit or offer to help clean up if you see your host starting to tidy (a clear sign that the party is coming to an end). Always say goodbye to your host, but try not to let your goodbye turn into a 30 minute conversation. If you're an overnight guest, do not stay past the agreed upon time frame of your trip unless your host is truly insisting for a unique circumstance. Remove the bedding from the bed you're sleeping in and offer to do the laundry for your bedding and towels. Help clean whenever possible during your stay, but don't be too pushy about your willingness to help. Some hosts will not accept your offer and this is to be respected.
Tip Ten: This is the most important tip I have to offer: make thoughtful conversation. Ask questions, listen, show an interest in the other person. The heart of etiquette is making people feel comfortable and cared for. So while all the other tips matter, your ability to communicate kindly and effectively is the most important asset you can acquire.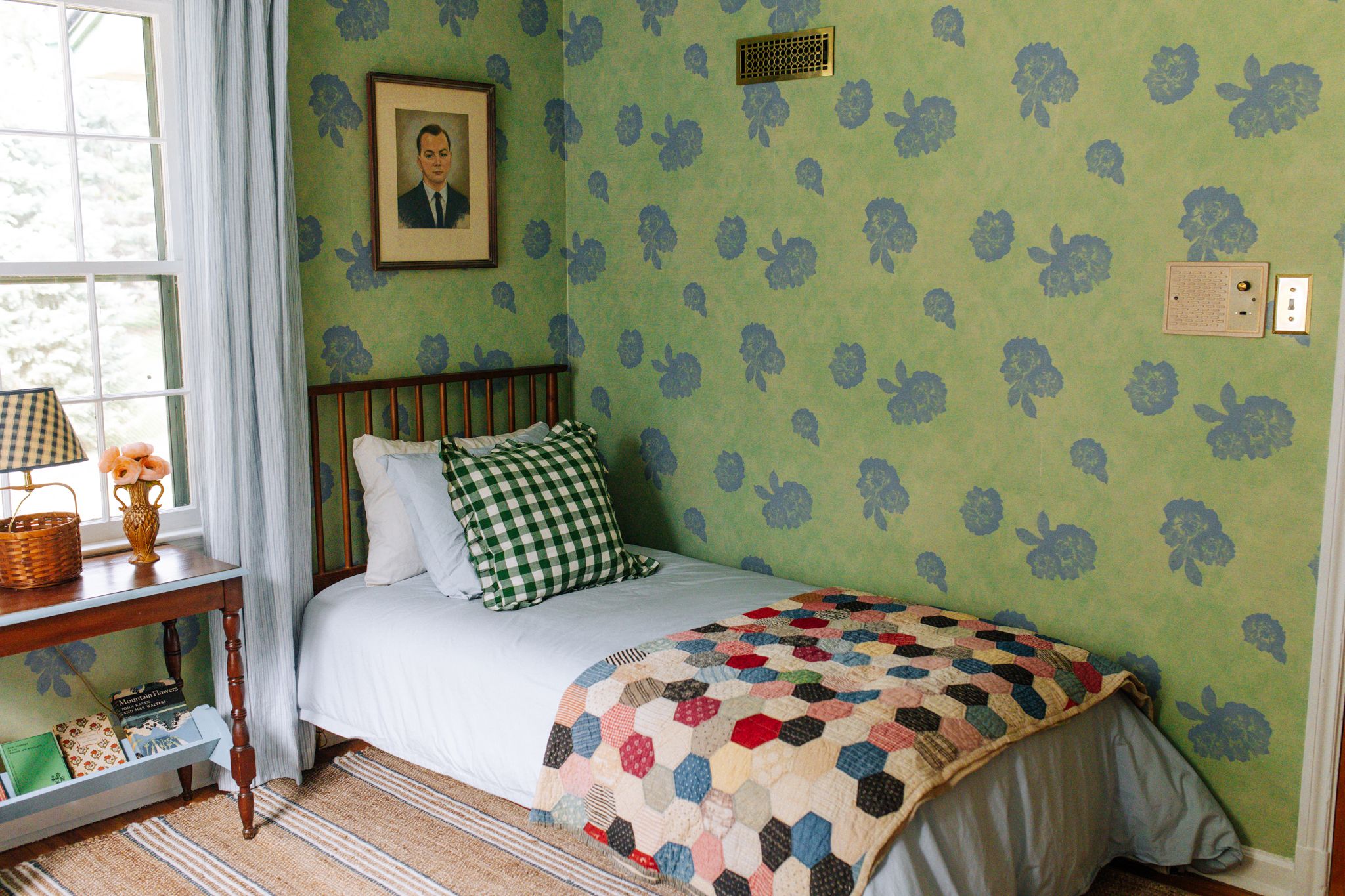 To close, I want to offer an excerpt from one of my favorite hosting books, "Occasions" by the late Kate Spade. I love this book because not only does she offer practical advice for throwing parties and hosting great get togethers, she also sprinkles in bits of escapism and aspirational suggestions. I like to imagine how our guests at Foxcroft Estate might plan out their stay at our home, and this little passage offers so many adorable ideas for a leisurely weekend. Here are Kate's offerings for "Weekend Activities in the Country."
"Watch a tennis match, Pretend to relax, Fill your home library by going to an old book shop, Get up at dawn and go to the beach – take the newspaper, coffee, and a big blanket, Volunteer to weed the garden, sweep the porch, clean the pool, Read an old classic, Go canoeing at dusk, Build a fire, Attend a fireman's pancake breakfast on a Sunday, Put on stain proof clothes and go strawberry picking, Gather wildflowers for the table, Serve ruby red grapefruit with virgin sea breezes for breakfast, And remember – in the outdoors it's just you and the mosquitos – protect yourself!"