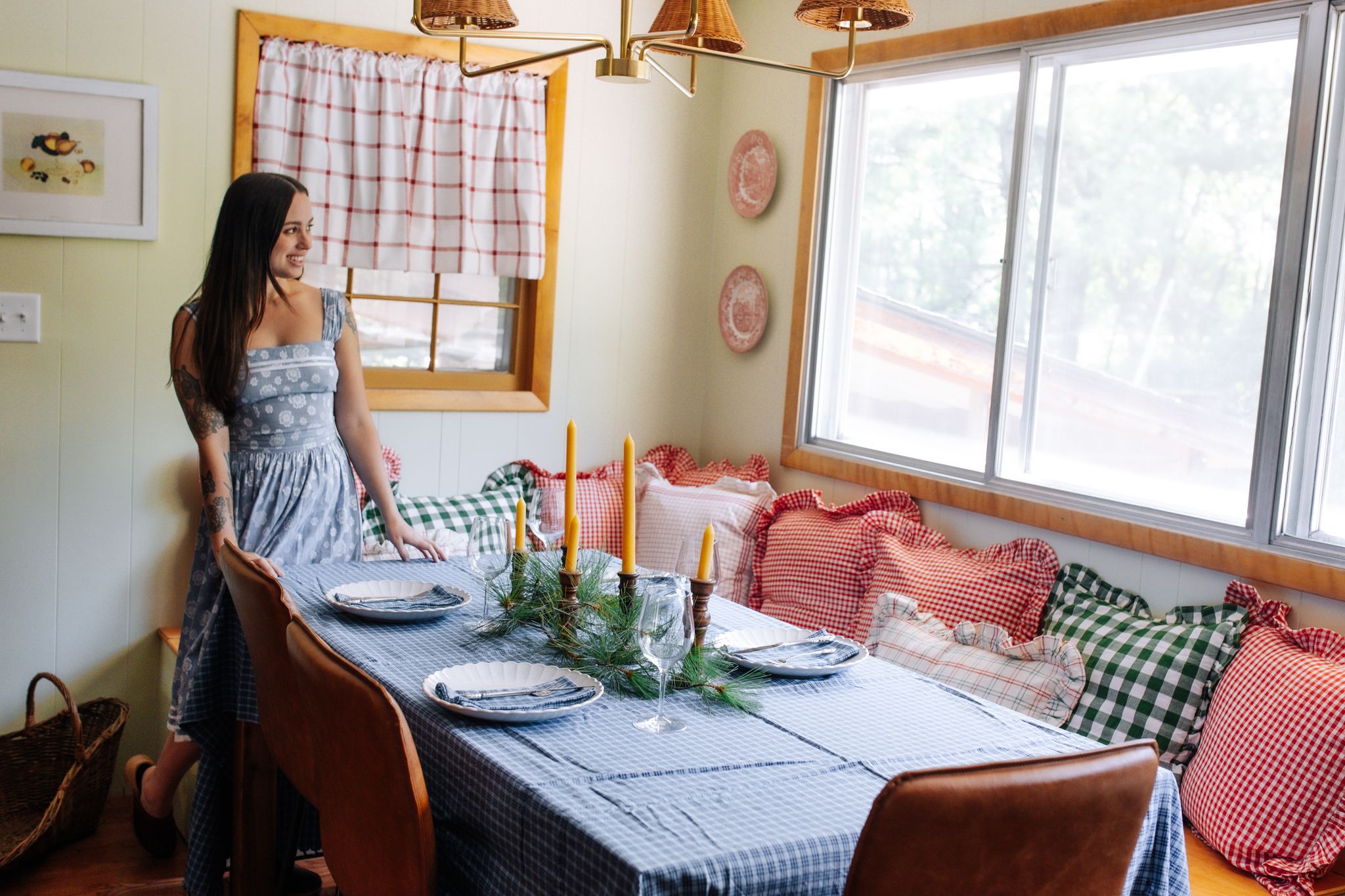 Sometimes I really love setting an elaborate table and having a thought out menu for guests but sometimes I just don't feel like it. This doesn't mean the getting together is any less special or important to me, but life can get hectic. This is why I think it's so important to have some "fuss free" options in your back pocket. Heather Taylor Home products make it so easy to whip out a high end tablescape in a breeze. I recommend having a few seasonally ambiguous linen options, which is why I'm obsessed with their Katherine Plaid blue tablecloth and napkins. Replace the napkins with red and you've got a 4th of July setting, add some pastels for Easter, or throw in some evergreen clippings and suddenly it feels like fall! Heather Taylor Home's products are insanely versatile and I can't wait to continue my collection over the coming years!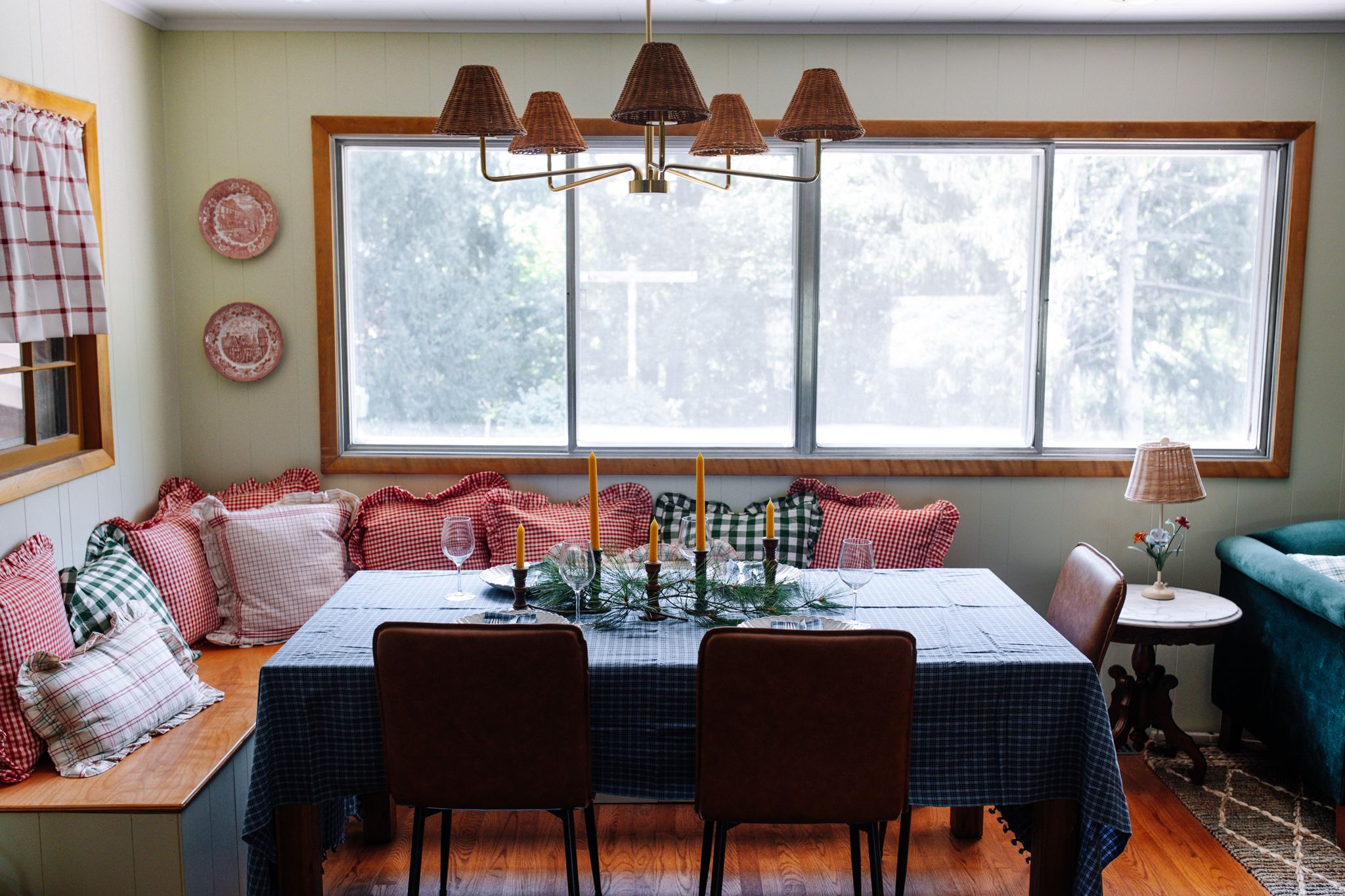 One of my entertaining "hacks" is to always have a freezer stocked with Trader Joe's appetizers and easy entrees (a frozen margarita pizza is always a winner)! I also always have an assortment of wines on hand. Although I love the decorating aspect of entertaining, the act of gathering is more important. I know this goes without saying, but this holiday season I'm going to be mindful of the content and conversation of my gatherings and less about the beauty of them.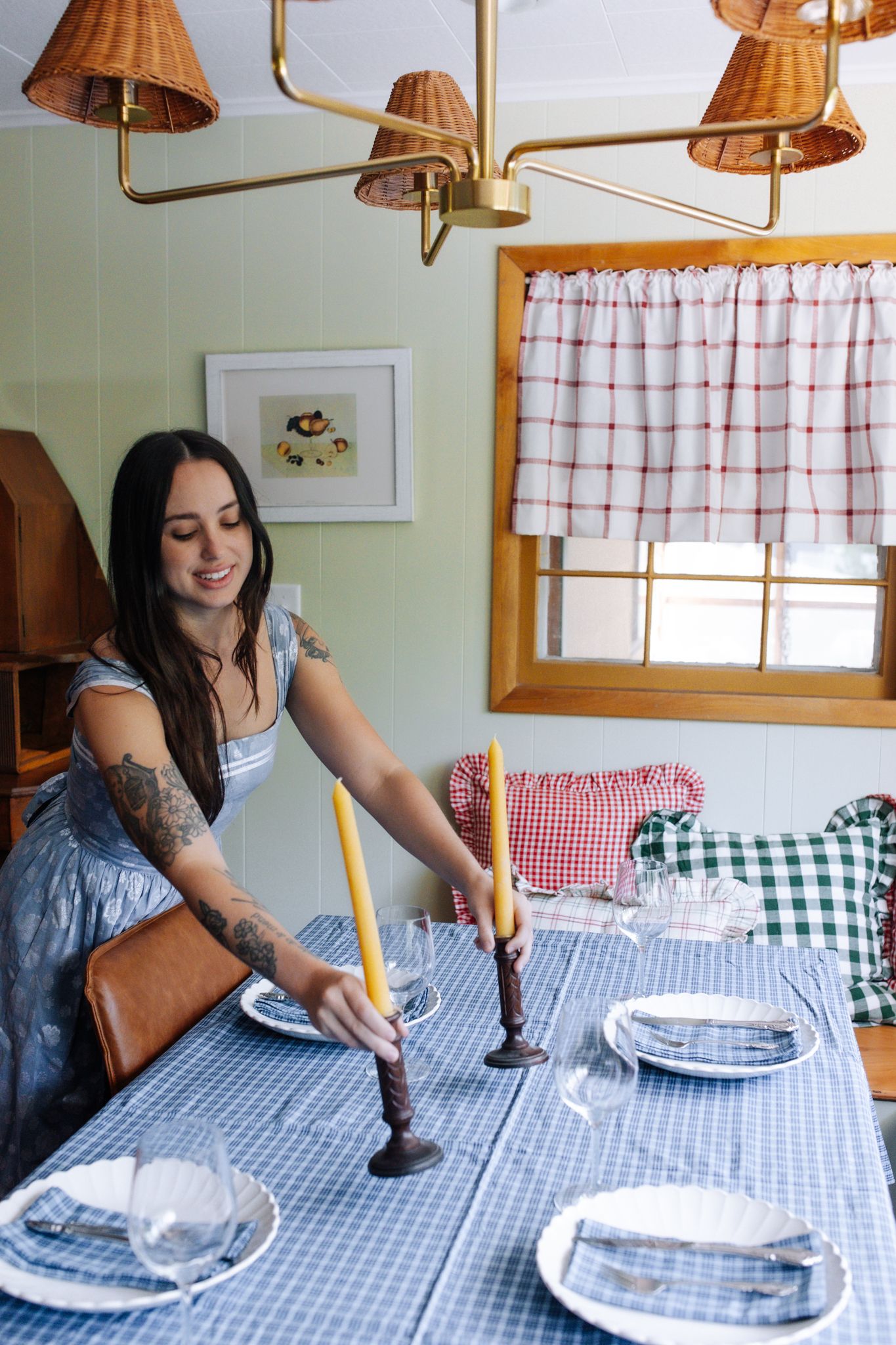 This dining table and chairs from APT 2B is so beautiful and durable. This is my favorite place to cozy up and do computer work, make paper flowers, and eat delicious meals. These photos were taken at my vacation rental property in Des Moines, IA called Foxcroft Estate.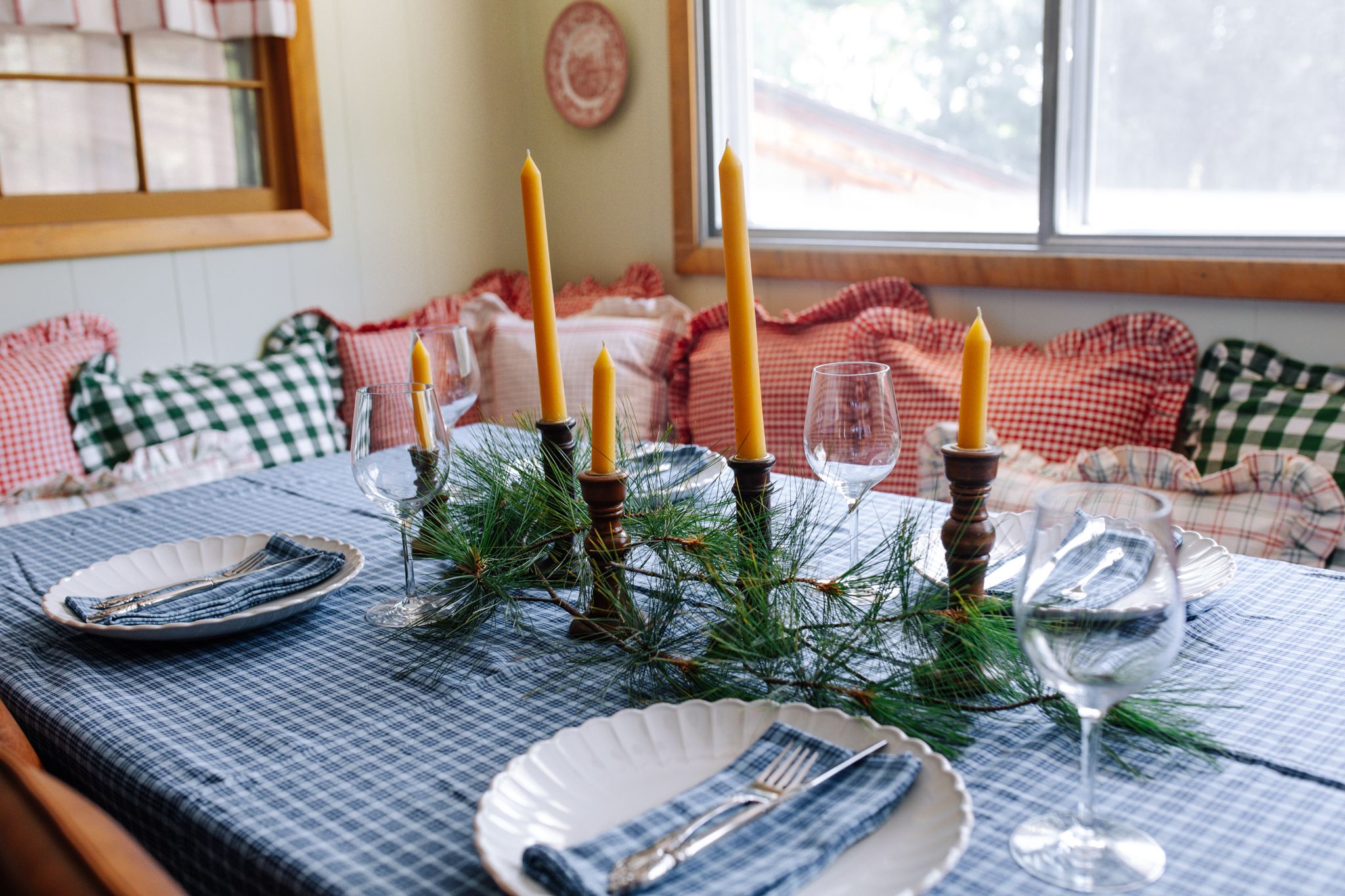 Featured Brands
Linens and Pillows: Heather Taylor Home
Dining Table and Chairs: APT2B
Chandelier: Mitzi
Wine Glasses: Tossware
Dishes: Lenox
Outfit Details
Dress is vintage!