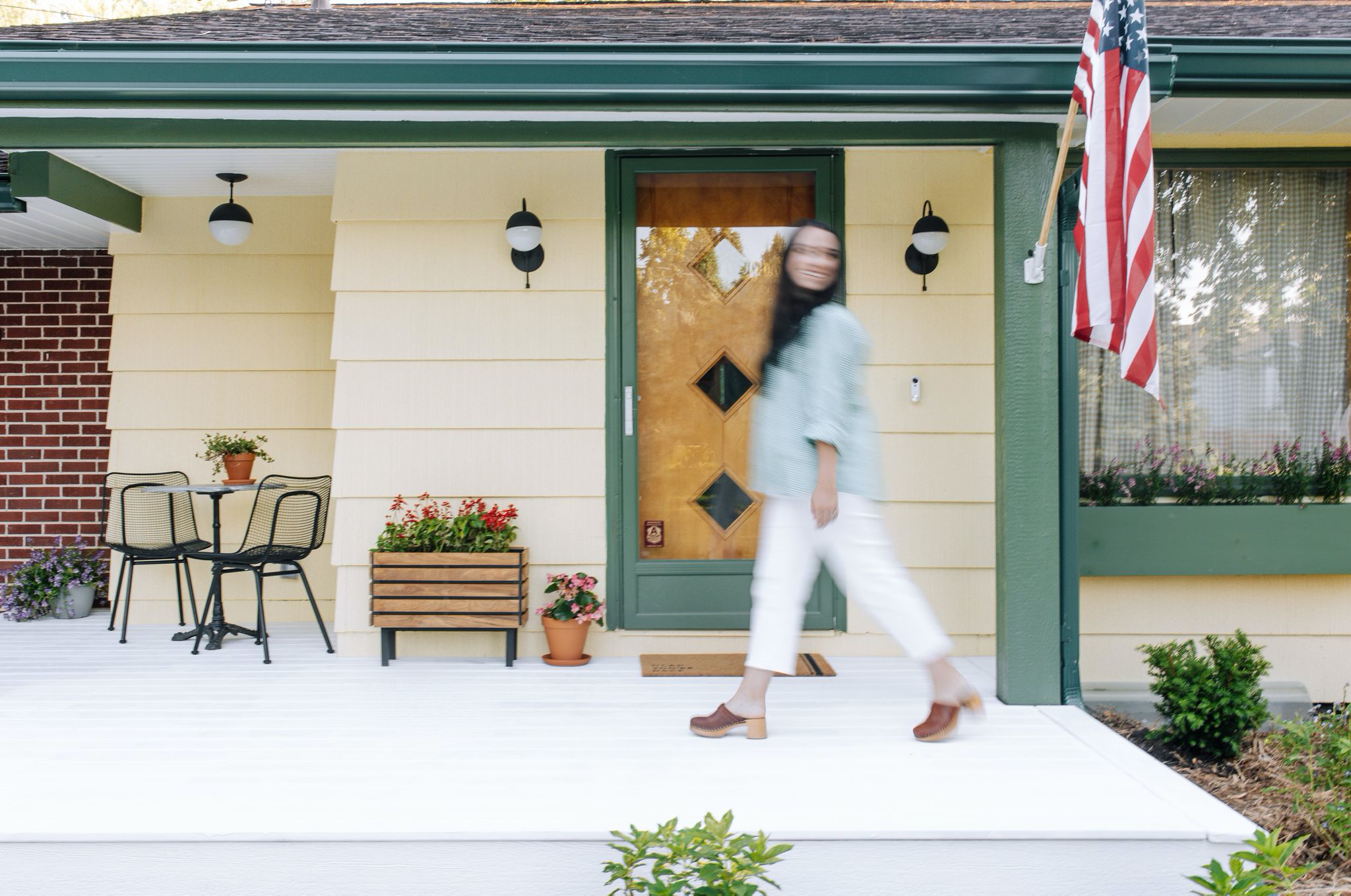 This past Summer we tied up the renovations at mine and my husband's vacation rental home called Foxcroft Estate in Des Moines, IA. For more info on the story of this home you can check out this previous blog post. We partnered with Rejuvenation on our front porch lighting and furniture and I'm so pleased with the results! Our property is so gorgeous year round but the greenery of Summer is just so calming. I loved still mornings sitting at our antique bistro table eating breakfast before long days of wallpapering, painting, and decorating. Links to all the products featured can be found below! Foxcroft Estate is now available for immediate booking on Airbnb!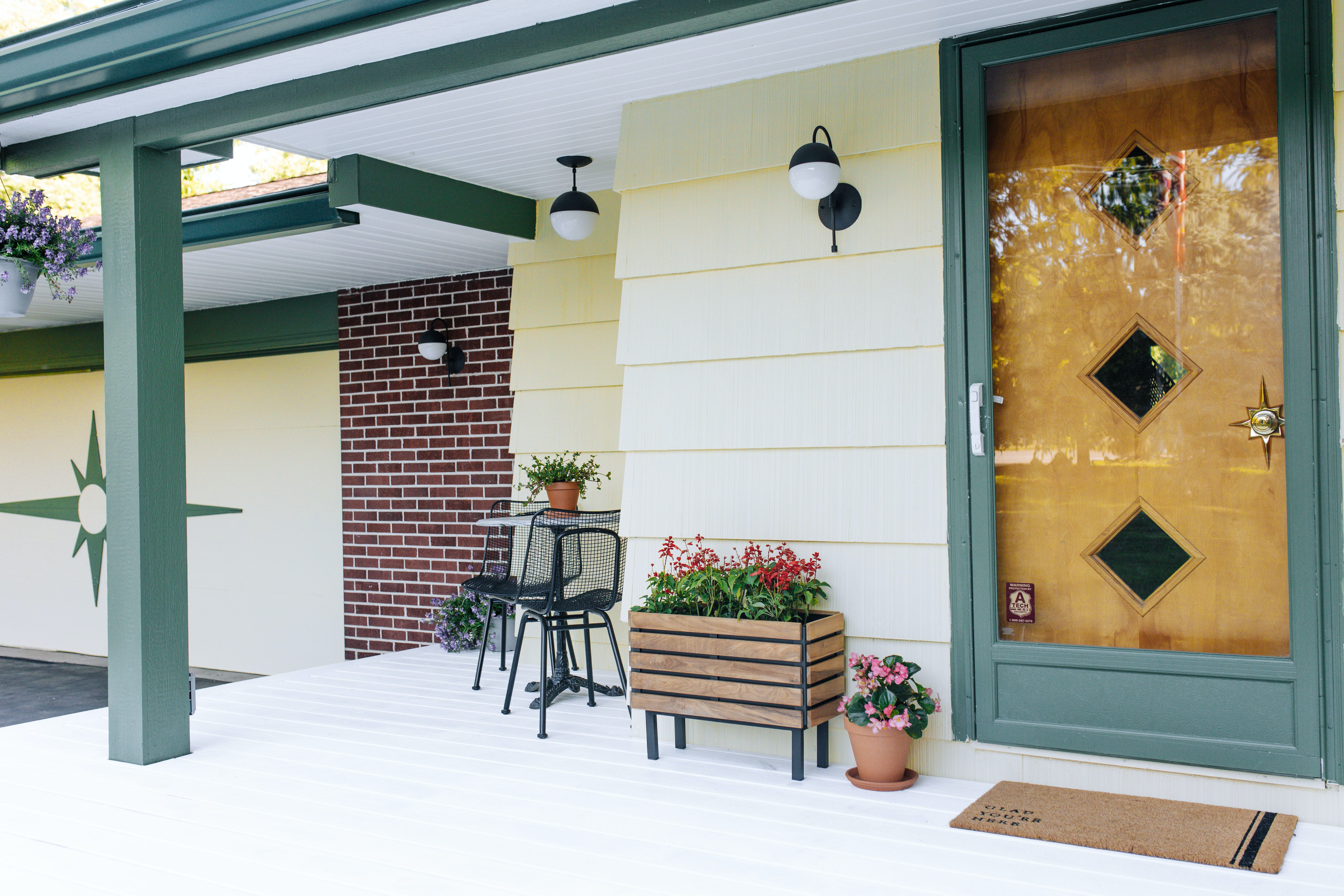 Products
Pendant Light: Palo Alto 8″ Semi Flush
Sconces: Palo Alto Globe Sconce
Planter Box: Jasper Planter
Chairs: Prineville Arm Chair
Bistro Table is antique from Rejuvenation.
Outfit Details
Button Up is thrifted J.Crew, shoes are thrifted Sweedish Hasbeens, denim is from Madewell.