Welcome to Apt2B Presents: Retro Revival, the culmination of a year-long partnership with designer Emily Vallely-Pertzborn who undertook the complete overhaul of her husband's circa-1940s multi-generational family home in Des Moines, Iowa. Apt2B furniture and decor marries Emily's bold, eclectic creative energy to resurrect a dated and drab estate. Throughout this series, the designer is bringing us a grab bag of tips, tricks and expert advice for nearly every room of the home.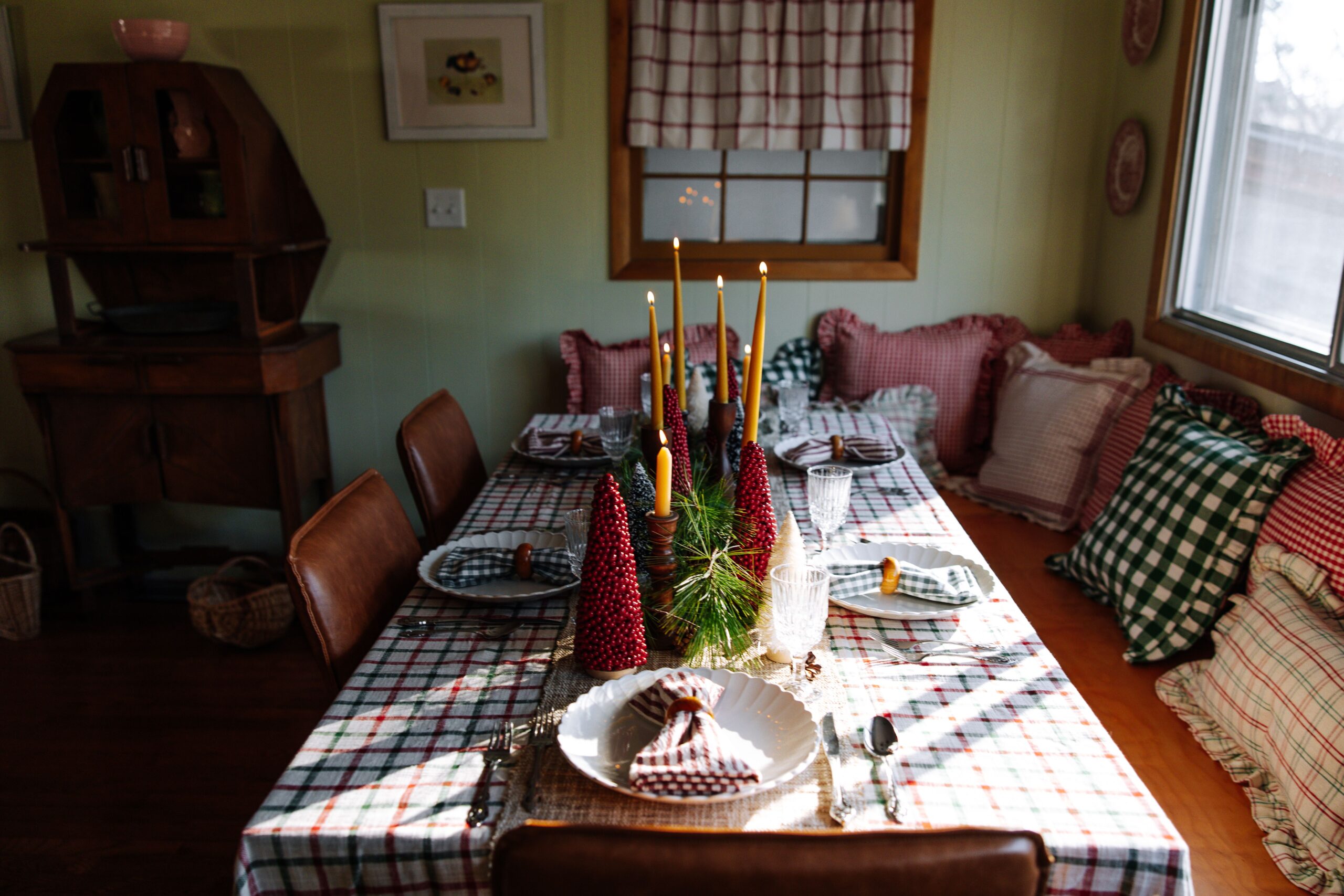 Today is a special detour in the world of the renovation and redesign of Foxcroft Estate. With Christmas fast approaching, I'm so excited to be hosting get-togethers and family dinners, as I can imagine many of you are. The dining room here is perfect for the holiday given that the color scheme is red and green—my favorite bold palette to use year-round. (If you haven't caught up on the Retro Revival series, my rule of threes for creating a color scheme is a must-read on my second post covering my top 5 design tips.) It was so fun to lean into this theme when creating a festive tablescape. Building upon that with my Apt2B Kanan 71″ Long Dining Table and Earl Side Chairs as the versatile foundation, it was just a matter of sprinkling in some seasonal moments to go from everyday to merry and bright. And while your dining space is likely not Christmas-ready all year like Foxcroft Estate, you're only a few to-do list items away from a holly jolly good time with family and friends. 
1. Anchor versatile furnishings with seasonal linens.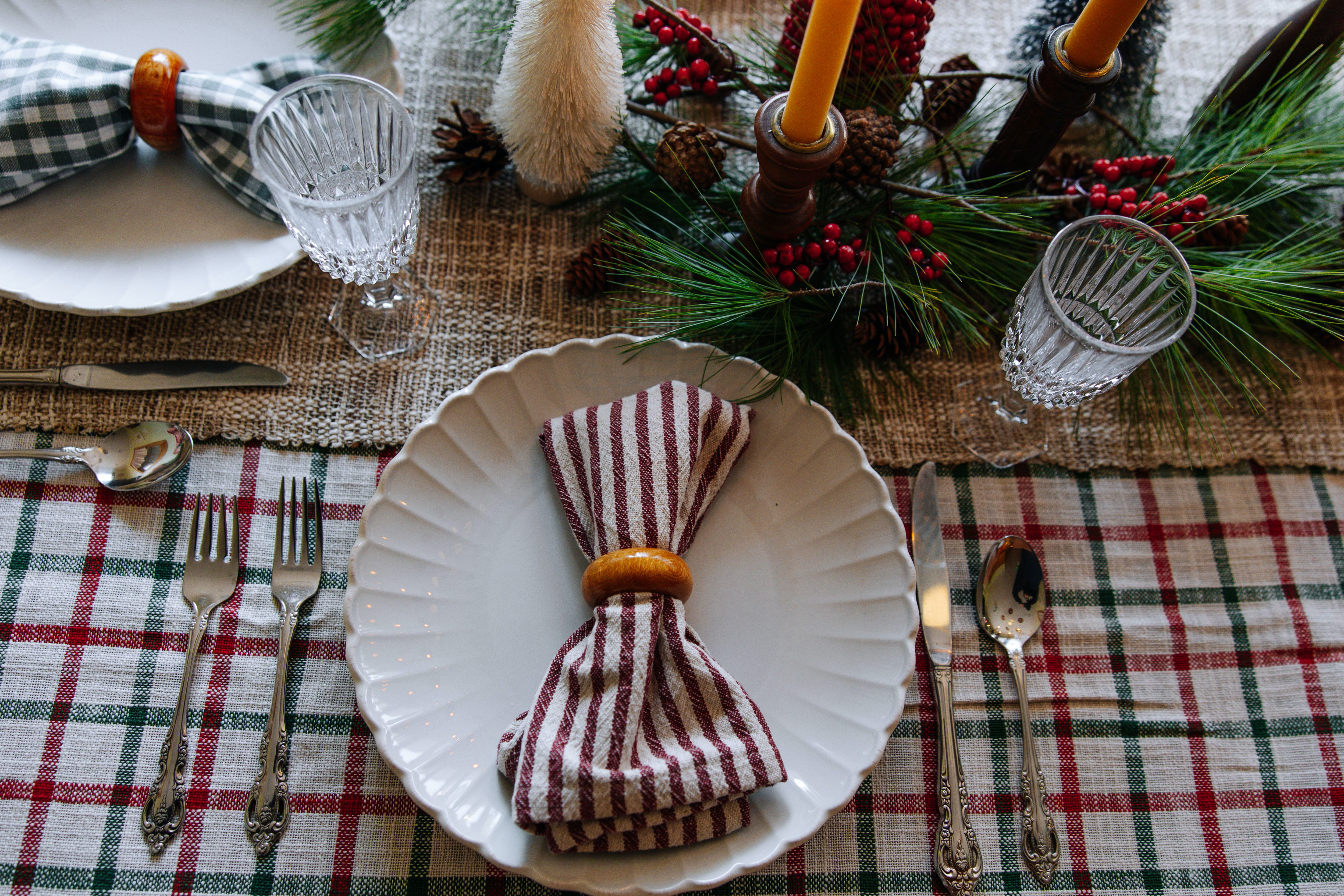 This is where good, solid furniture comes in. I was lucky to work with Apt2B for my stylistically flexible dining table and chairs. If you're in the market for an upgrade, be sure to take a look at their product offering. Neutral leather side chairs work to ground most color palettes and add warmth and comfort no matter how heavy-handed you are with holiday decor. For me, it was all about adding in some linens to make things extra special. A red and green windowpane plaid tablecloth and a mix of red striped and green gingham linen napkins really bring home the existing design scheme. If a classic red and green doesn't go with your dining room, there are other alternatives that still speak to the season, like white and metallics, green paired with neutrals and just a dusting of gold or wood tones, even blue and silver. Find what works for you and layer in the holiday vibes with a few soft touches.
Click here to read the rest of this post on Apt2B's Blog!